Ingredients
Sweetbread
Sweetbread (from VanDrie Group)
Salt and pepper
Vegetables
Asparagus
Lamb's lettuce
King bolete mushrooms
Algae Powder Aventurine
Salt and pepper
The Balvenie American Oak (Maxxium)
The Balvenie Double Wood 12 years (Maxxium)
Glaze
Sugar
Coffee (illy)
The Balvenie American Oak (Maxxium)
The Balvenie Double Wood 12 Years (Maxxium)
Other
Zallotti Blossom
Salad Pea
Floregano
Method
Sweetbread
Soak the sweetbread in cold water for 1 hour.
Remove the membrane and smoke for 15 minutes over cherry wood at 75 degrees Celsius.
Increase the temperature of the Big Green Egg to 150 degrees Celsius and cook for 40/45 minutes.
Season with salt and pepper.
Vegetables
Peel the asparagus and stir-fry with the whiskey until tender.
Stir-fry the lamb's lettuce in a little oil and season with salt and pepper.
Slice the king bolete mushrooms and grill them briefly on both sides.
Sprinkle with Algae Powder Aventurine.
Glaze
Make a glaze with sugar, coffee, and whiskey.
Let it gently simmer until reduced.
Presentation
Pan-fry the sweetbread for a crispy crust and glaze it with the whiskey glaze.
Serve with the vegetables, Zallotti Blossom, Salad Pea, and Floregano.
Recept: Eric van Bochove - Restaurant 't Vlasbloemeken, Koewacht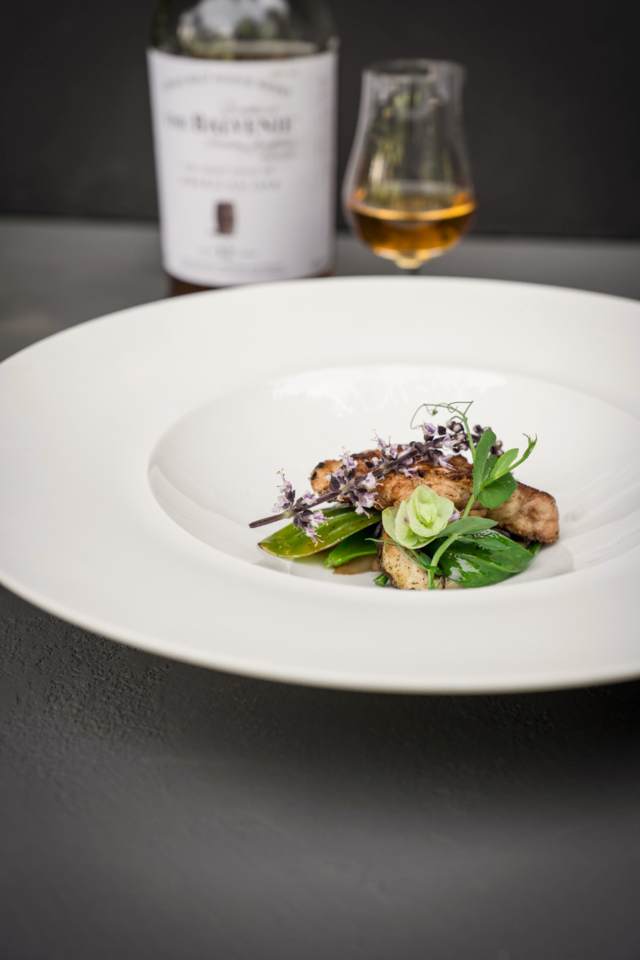 Related recipes
Gastronomical masterpieces
Related products
Say yes to the cress