Ingredients
(For 4 portions)
1 punnet Floregano
1 piece pomelo
2 small kaki
40gr candied giner
2 tbsp acacia honey
1 tbsp roasted chopped hazelnuts
Method
Peel the pomelo with a knife to the flesh and remove the segments.
Cut the patisson into wedges and place on an oven tray with the pomelo segments.
Drizzle one spoon full of honey on top of the fruits and roast in the oven for 10 minutes at 220°C.
Meanwhile, cut the pieces of candied ginger into cubes. Place in a mixing bowl.
Place the roasted fruits in the bowl and add the roasted chopped hazelnuts.
Serve with the Floregano and a drizzle of leftover honey.
Recipe: Franck Pontais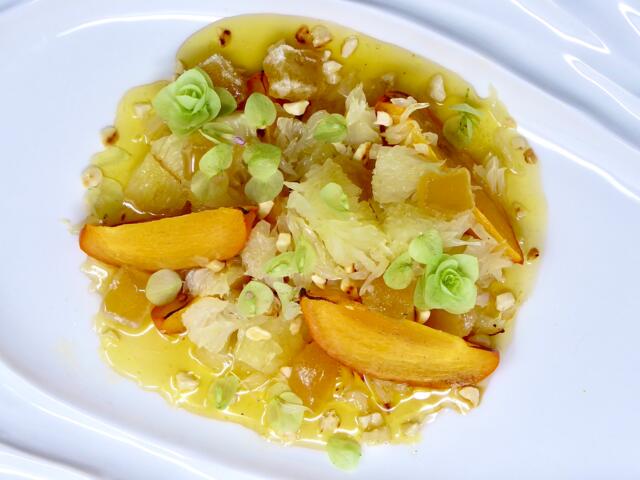 Related recipes
Gastronomical masterpieces
Related products
Say yes to the cress