Ingredients
Cocktail:
2 Shiso Purple Leaves
1.5 cl of heather honey infused with Planifolia Black - Vanilla
3cl lime juice
5 cl rum aged in molasses barrels
Method
Earlier
For heather honey infused with Vanilla Planifolia Black, mix 25 cl of honey with 25 cl of boiling water, strain and add the stick. Let steep for 24 hours. For a nice decoration, collect the vanilla pods and then dry them.
Crush Shiso Purple Leaves in a shaker.
Add the other ingredients.
Add ice cubes and shake vigorously for 6 seconds.
Pour the contents of the shaker into the glass using the double filter.
Place a dried vanilla pod and Shiso Purple Leaves on the glass for decoration.
Recipe: Thomas Fernandez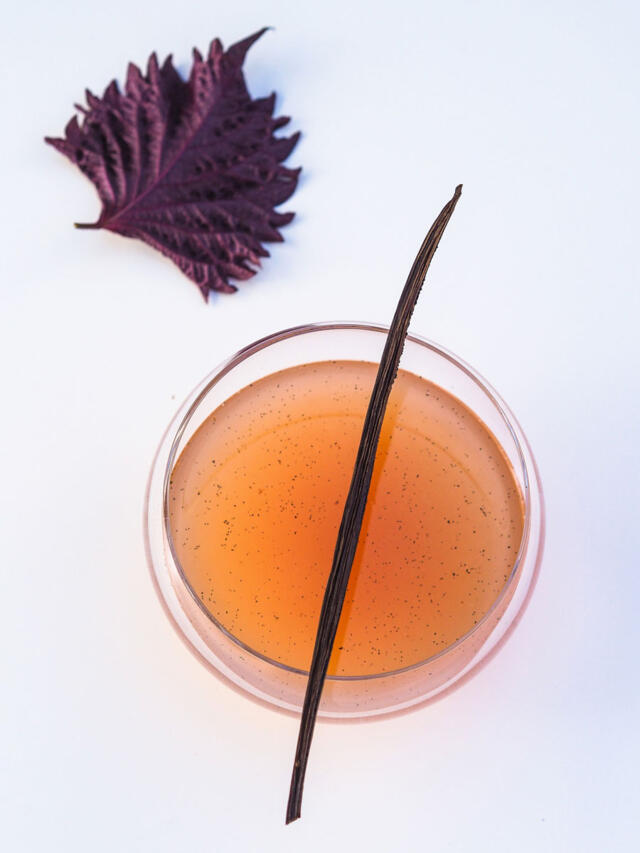 Related recipes
Gastronomical masterpieces
Related products
Say yes to the cress