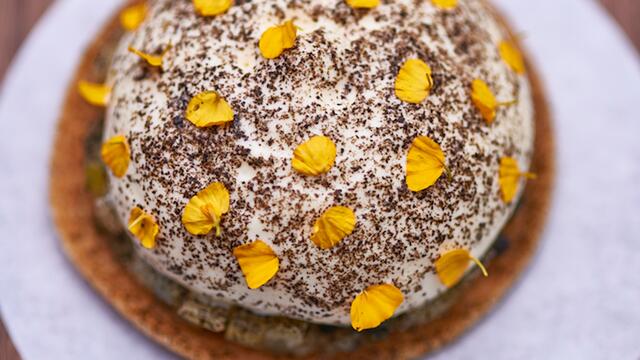 Spelt tartlet
,
Cardinal goat cheese, veal tongue, fennel pollen foam
Source: Sébastien Wygaerts
Sébastien: "The concentration of the flavours of each cress ensures that it is not confetti, but can be used to add extra dimensions to any kitchen."
Ingredients
Algae Powder
Anise Blossom
Cardinal goat cheese
For the spelt cake:
112 g softened butter
166 g spelt flour
60 g eggs
Salt
For the foam of fennel pollen:
750 g of cream
750 g of milk
2 leaves of gelatin
1 bunch of tarragon
2 limes
10 g fennel pollen
5 g of mustard
For the calf tongue:
1 calf tongue
2 l court broth
1 kohlrabi
1 bunch of chives
1 tbsp chardonnay vinegar
1 tbsp sherry vinegar
Method
Mix all the ingredients for the spelt tart, spread out until its 3 mm thick, freeze, cut out using an 8 cm diameter ring and bake in the oven at 150°C for 12 minutes. For the foam, infuse the fennel pollen and tarragon in the milk 1 day before. Dissolve the gelatin in the mass, mix all ingredients, pass through a sieve and fill a siphon. Aerate with two cartridges. Cook the veal tongue in the stock and let it cool. Make a blend with the brunoise of blanched kohlrabi, veal tongue and chives and season with the vinegars. Spoon the mixture onto the spelt dough, grate the cheese over it, spray the foam on top and garnish with Anise Blossom and Algae Powder.
***
Restaurant Ogst
Ridder Portmansstraat 4, Hasselt
Tel. 0032 11 41 38 13
www.ogst.be
Recipe: Sébastien Wygaerts
Source: Culinaire Saisonnier 89 - Summer 2018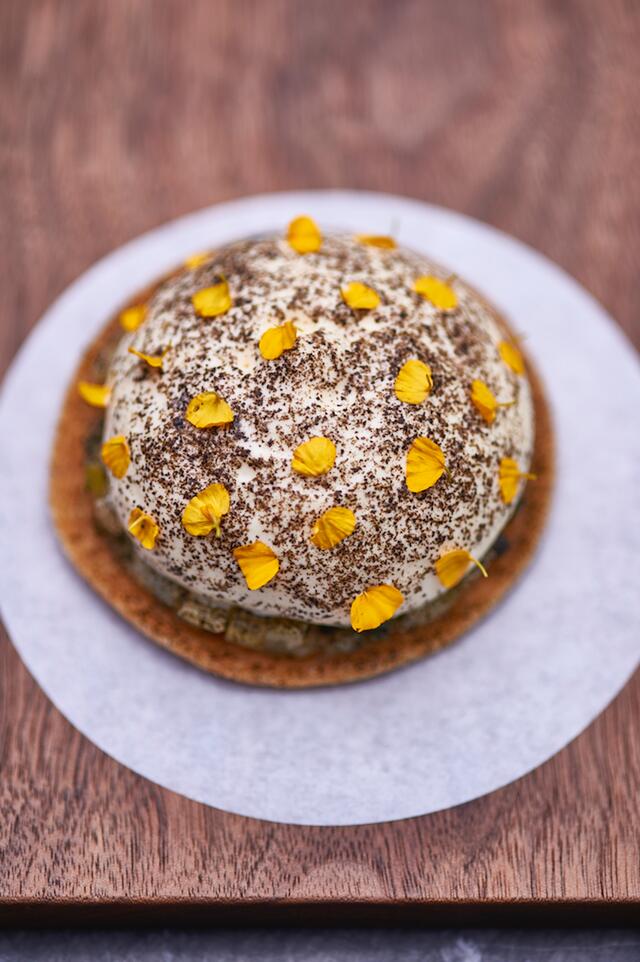 Related recipes
Gastronomical masterpieces
Related products
Say yes to the cress