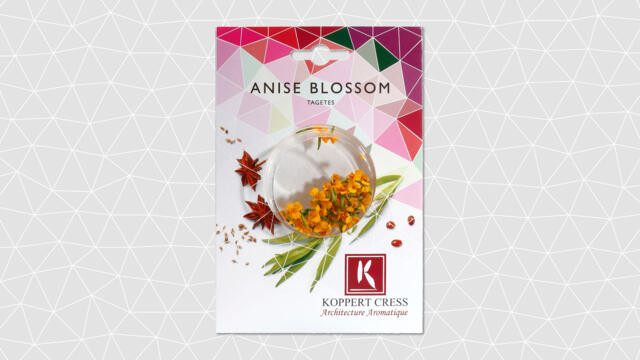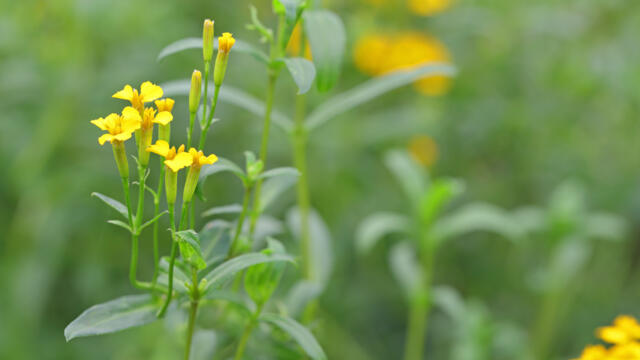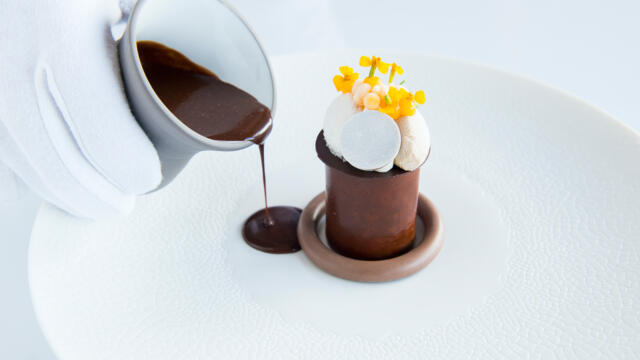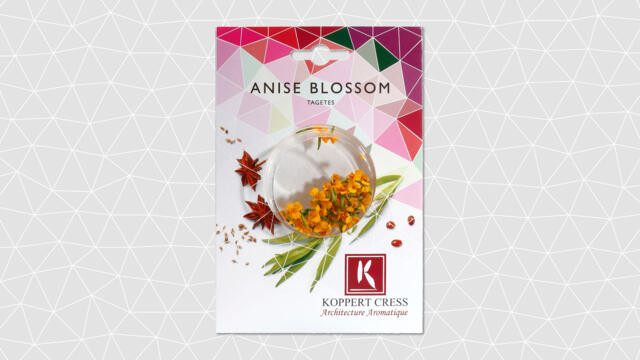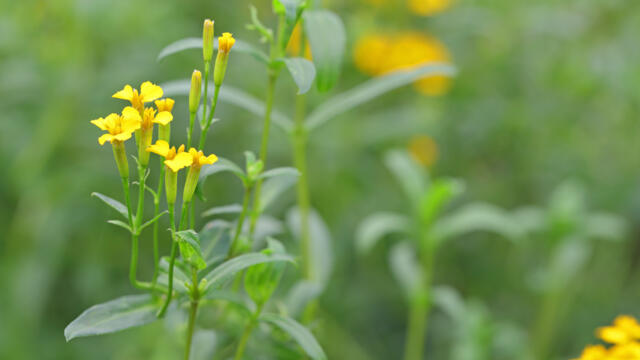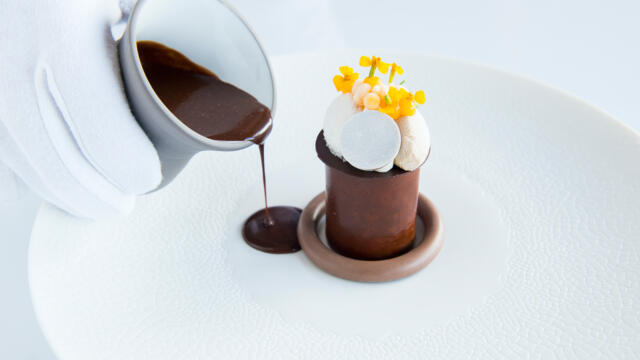 Anise Blossom
,
Anise, tarragon
Category: Flowers
Anise Blossom tastes of aniseed with a hint of tarragon.
Origin

South America

Taste / Aroma

Anise, tarragon

Season(s)

Spring, Summer, Autumn, Winter, Asparagus, Coquille St Jacques, Easter, Fathers Day, Game, Lobster, Mothersday, Oyster, Strawberry, Valentine's Day

Storage

Cold, 2-7 °C
Taste
Anise Blossom tastes of aniseed with a hint of tarragon. The aromatic taste of tarragon is present in the stem, while the flavour of aniseed is in the flowers.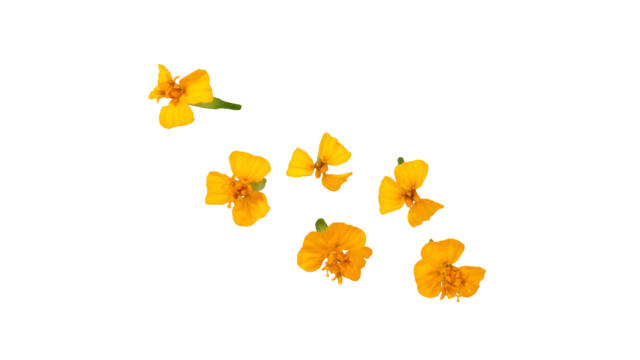 Taste Friends
Anise Blossom also goes excellently with desserts, amuses-bouches, and cocktails.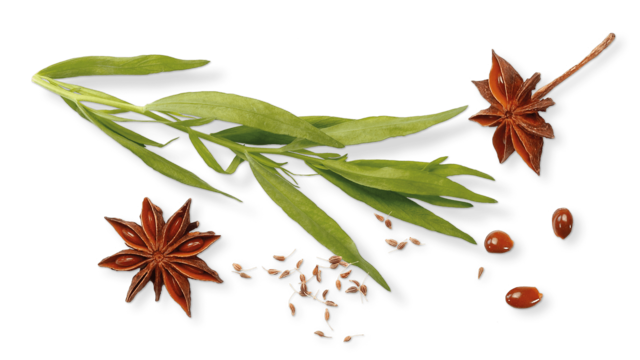 Origin
The plant is native to Mexico and Central America and has been in use since Aztec times, both for religious and medical purposes. It is eaten as an herb and is commonly used as a substitute for tarragon. The leaves have a tarragon-like flavor, with hints of anise. In areas where it is native, the leaf is an important flavouring of 'chocolatl', an Aztec foaming cocoa-based drink. The dried leaves and flowering tops are steeped in hot water to make tea that is a popular drink in Latin America.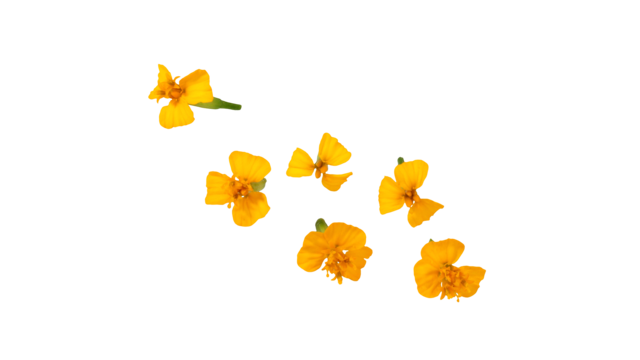 Availability
Anise Blossom is are available year round and can easily be stored for up to seven days at a temperature of 2-7°C. 
Produced in a socially responsible culture, Anise Blossom meets the hygienic kitchen standards. The product is ready to use, since it is grown clean and hygienically.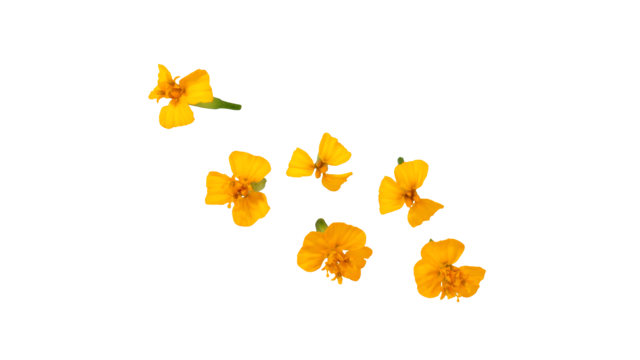 Sweet

Sour

Sour

Bitter

Umami
Specifications
Taste

Sweet, Sour, Sour, Bitter, Umami

Cultures

African, Alpine, Arabic, Asian, Australian, Balkan, Baltic, Chinese, Creolic, Dutch, French, Greek, Indian, Indonesian, Italian, Japanese, Mediteranean, Nordic, Persian, Portugese, Spanish, Turkish

Usage

Baking, Decoration, Garnish

Colors

Green, Yellow

Dishes

Alcohol, Cheese, Cocktail, Crustaceans, Dessert, Fish, Fruit, Game, Pastry, Poultry, Snack, Starter, Sushi, Tea, Vegetarian, Vegetables, Water

Taste Friends

Gin, Vodka, Cheese (others), Chocolate, Prawns, Lobster, Crab, Crustaceans others, Cod, Monkfish, Shellfish, Apple, Coconut, Olives, Peas, Plum, Pumpkin, Strawberry, Deer, Rabbit, Game (other), Basil, Dill, Fennel, Sage, Tarragon, Anise, Ants, Insects (others), Goat, Lamb, Truffle, Pistachio, Duck, Pheasant, Pigeon, Quail, Scallop, Oyster, Squid, Mustard, Vanilla, Artichokes, Beetroot, Carrot, Cauliflower, Onion, Couscous, Olive oil

Synonyms

edible flowers
Related Recipes
Gastronomic Masterpieces