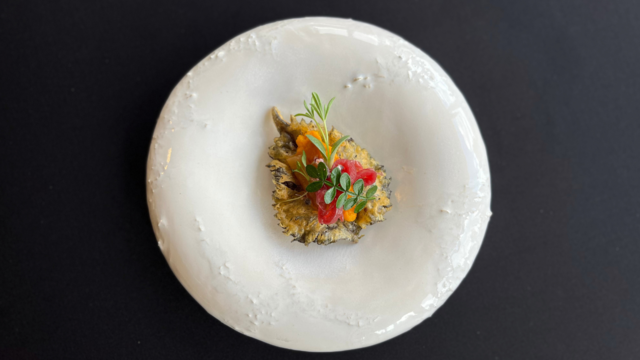 Shiso Purple Tempura Sansho
Ingredients
Shiso Leaves Purple
Tempura mix
Sparkling water
Kimchi base
Chinese cabbage
Carrot
Ginger
Butter
Salt
Red onion
Sugar
Vinegar
Beet juice
Red beet
Sansho Leaves
Lupine Cress
Ghoa Cress
Zallotti Blossom
Method
Make kimchi from Chinese cabbage and the kimchi base.
Make tempura mix with sparkling water.
Pass the Shiso Leaves Purple through the tempura mix and deep fry until crispy.
Make a sweet and sour onion from beet.
Heat sugar, vinegar and beet juice.
Add the red onion to this.
Cook for 5 minutes.
Vacume.
Refrigerate back for use.
Make a cream of carrot and ginger by mixing butter, salt, carrot and ginger in a blender.
Dress the Shiso Leave Purple with the cream, red onion, kimchi, Sansho Leaves, Lupine Cress, Ghoa Cress and the florets of Zallotti Blossom.
Serve.
Recipe: Eric Miete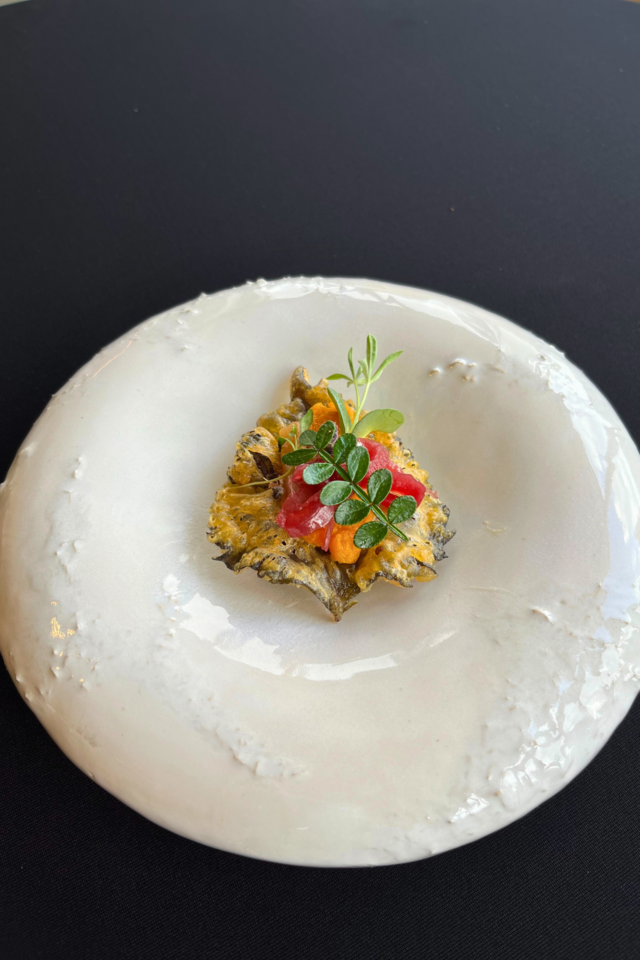 Related recipes
Gastronomical masterpieces
Related products
Say yes to the cress