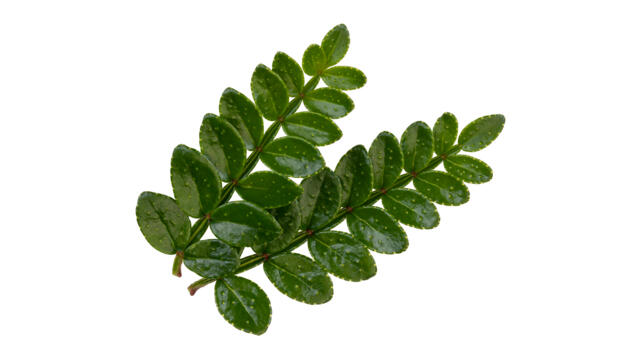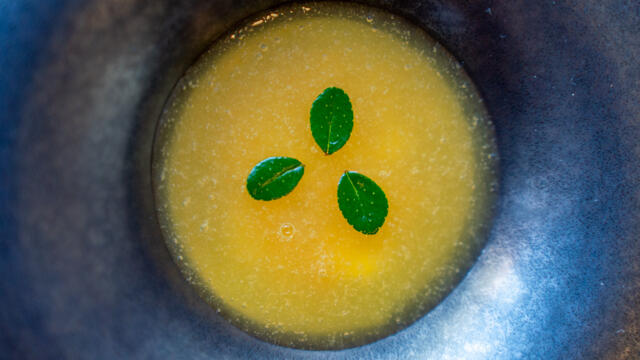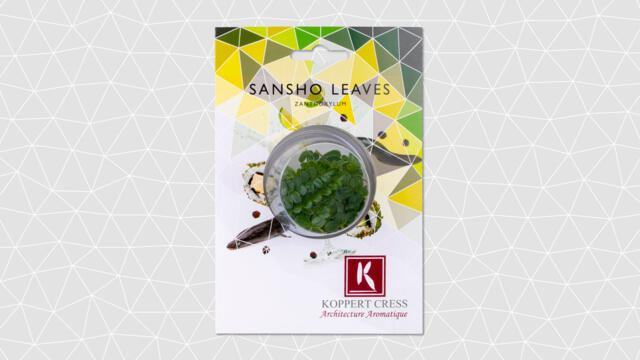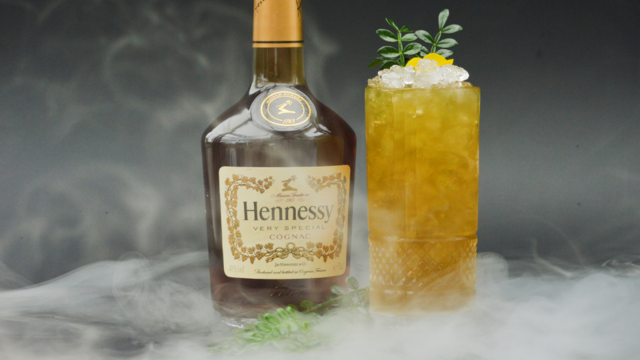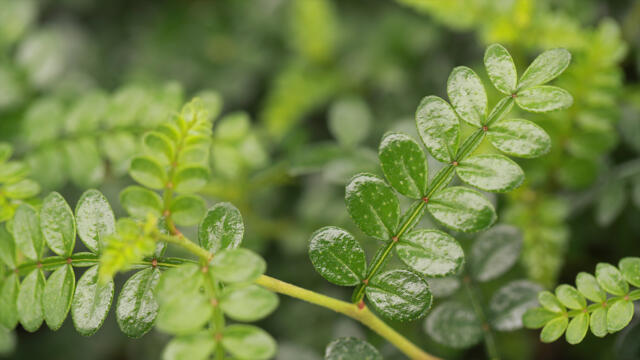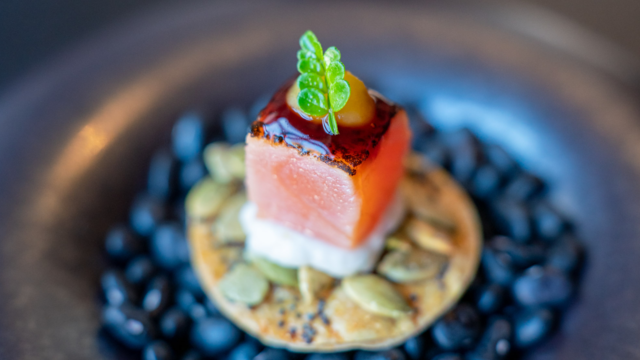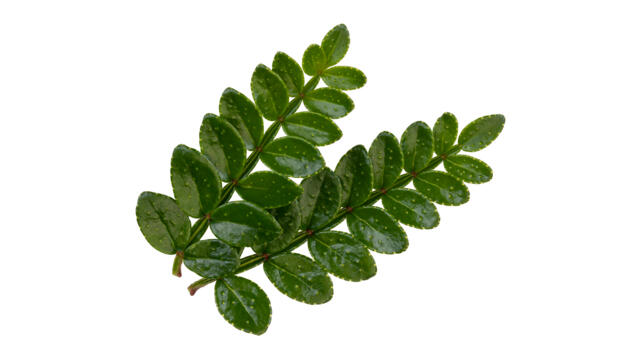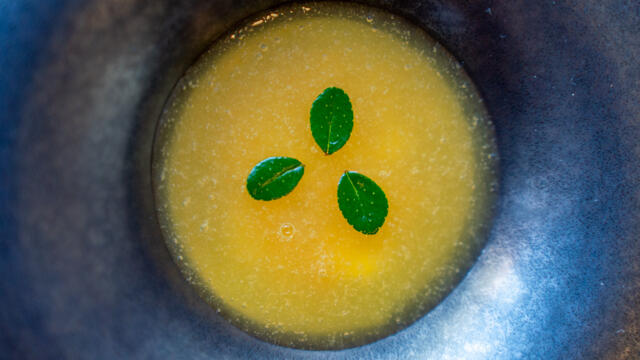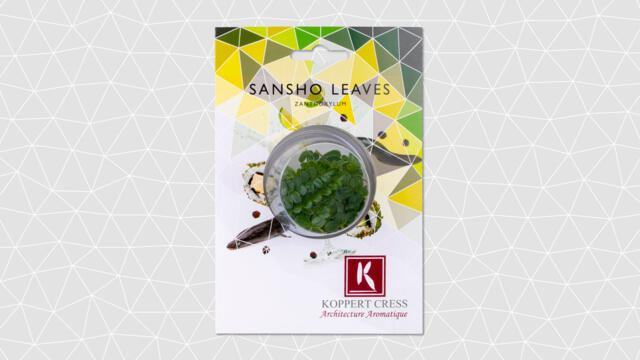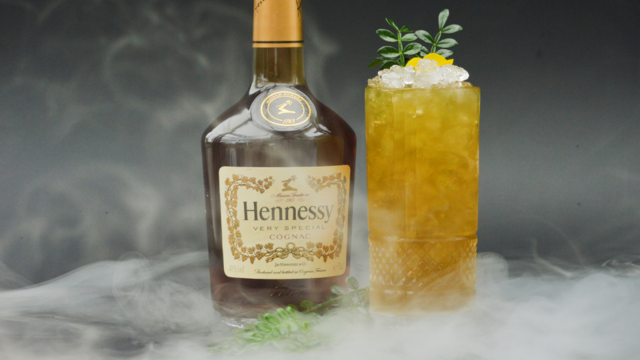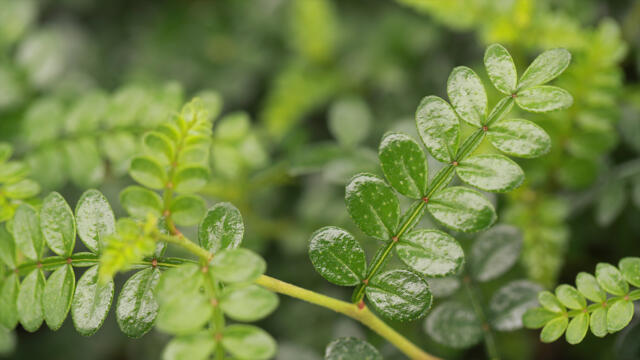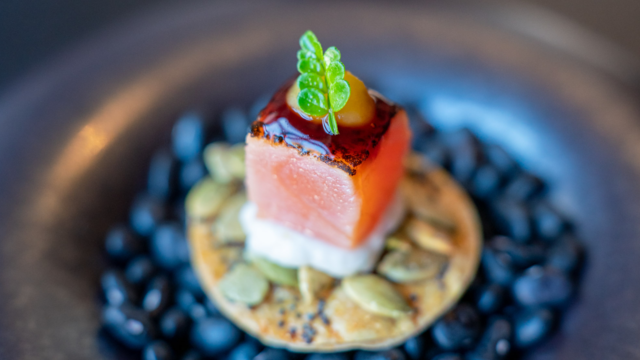 Sansho Leaves
,
Citrus fruits, yuzu and kaffir lime
Category: Leaves
Sansho Leaves have a fresh taste, which reminds you of citrus fruits, yuzu and kaffir lime
Origin

Asia

Taste / Aroma

Citrus fruits, yuzu and kaffir lime

Season(s)

Spring, Summer, Autumn, Winter, Coquille St Jacques, Fathers Day, Game, Lobster, Mushroom, Pumpkin, Strawberry

Storage

Cold, 2-7 °C
Taste
Sansho Leaves have a fresh taste, which reminds you of citrus fruits, yuzu and kaffir lime. This freshness is combined with peppery and spicy hints. When eaten, these leaves create a soft tingling feeling similar to Sechuan Button. These fresh leaves are sensational to taste.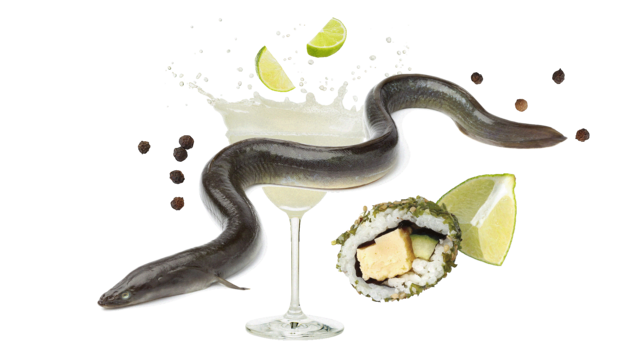 Taste Friends
Sansho Leaves can be used as a whole and work well in a variety of applications. Naturally, this product goes well with north and east Asian cuisine, but also lends itself beautifully for other cuisines. Citrusy hints of the Sansho Leaves combine well with fish, meat and crustaceans. The aromatic, tingling sensation of the Sansho Leaves are a perfect addition to cocktails and infusions. Desserts become a unique taste experience with the incorporation of Sansho's subtle pallet cleansing effect.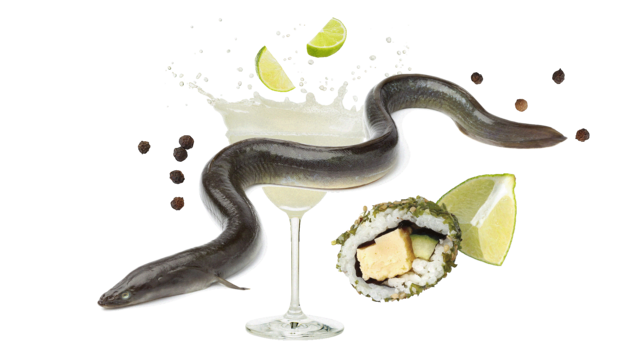 Origin
The Sansho Leaves plant is also known as the Japanese mountain pepper and finds its way in many different forms in Japanese cuisine. The fresh seasonal berries of this plant are picked and used fresh, dried or pickled. Dried Sansho Leaves berries is one of the seven spices in Shichimi, a spice blend in Japanese cuisine. The young leaves are crushed with a Japanese mortar and pestle, the Suribachi and Surikogi, to be used with hot pot and Aemono (dressed dishes). Traditionally the Surikogi, the pestle, is made out of wood from the Sansho tree, giving the food a subtle hint of its flavor. Dried leaves of this plant are used as a herb or topping and are called Kinome. In Korea, the Sansho Leaves (Chopi) have been used in the Jang spice paste for centuries before the Portuguese imported chili peppers from the Americas. The Jang spice paste out of Sansho Leaves lay the foundation for the famous Gochujang spice paste with chili pepper we all know today.
Availability
Sansho Leaves are available all year round and can be kept at a temperature of between 2–7°C for up to a week. Produced according to socially responsible cultivation methods, Sansho Leaves satisfy hygiene standards in the kitchen. The leaves are ready to use, even when dried, the leaves maintain their effect. Grown according to all the modern food safety measures.
Sweet

Salty

Sour

Bitter

Umami
Specifications
Taste

Sweet, Salty, Sour, Bitter, Umami

Cultures

Alpine, Arabic, Asian, Chinese, Creolic, French, Indonesian, Italian, Japanese, Nordic, Persian, Portugese, Thai, Turkish

Packaging

25 ct.

Usage

Baking, Blanching, Confiture, Decoration, Freezing, Garnish, Hot infusion, Macerate, Marinating, Oil, Sous vide

Colors

Green

Dishes

Alcohol, Breakfast, Cheese, Cocktail, Coffee, Crustaceans, Dessert, Fish, Fruit, Game, Infusion, Main course, Meat, Pasta, Pastry, Pizza, Snack, Soup, Starter, Sushi, Tea, Vegetarian, Vegetables

Taste Friends

Gin, Vodka, Mozzarella, Cheese (others), Chocolate, Coffee, Prawns, Lobster, Crab, Crustaceans others, Cod, Eel, Monkfish, Salmon, Fish (saltwater), Fish (freshwater), Shellfish, Apple, Apricot, Banana, Berries, Blueberry, Citrus, Coconut, Cucumber, Grapefruit, Kalamansi, Lemon, Lime, Mandarin, Mango, Orange, Pear, Pineapple, Pumpkin, Tomato, Watermelon, Deer, Rabbit, Game (other), Basil, Mint, Tarragon, Ants, Insects (others), Beans, Beef, Goat, Lamb, Porc, Sheep, Shiitake mushroom, Mushrooms (others), Pistachio, Walnut, Duck, Pheasant, Pigeon, Quail, Cinnamon, Cumin, Salt, Vanilla, Avocado, Celery, Carrot, Cauliflower, Onion, Potato, Couscous, Egg, Ponzu, Pumpkin seeds, Rice, Soy sauce, Tofu, Yuzu

Synonyms

Sancho, Sansjo, Chopi
Related Recipes
Gastronomic Masterpieces