Ingredients
For 4 people:
4 red bell peppers
1 pod of Planifolia Black Vanilla
20 oven-roasted black olives
Salt
Grape seed oil
Method
Lightly grease the peppers and place them in the oven at 220 degrees Celsius (428 degrees Fahrenheit) for 10-15 minutes.
Then, place them in a bowl and cover for a few minutes to make it easier to peel them.
Extract the seeds from the Planifolia Black vanilla pod. Place them in a vacuum-sealed bag along with grape seed oil.
Add the peeled and deseeded peppers, seal the bag, and let it marinate for at least 3-4 hours.
Gently warm the bag with the oil and peppers, open it, and arrange the peppers on a plate.
Drizzle with Planifolia Black vanilla oil and finish by adding the oven-dried olives.
Recipe: Pier Giorgio Parini
Source: Italia Squisita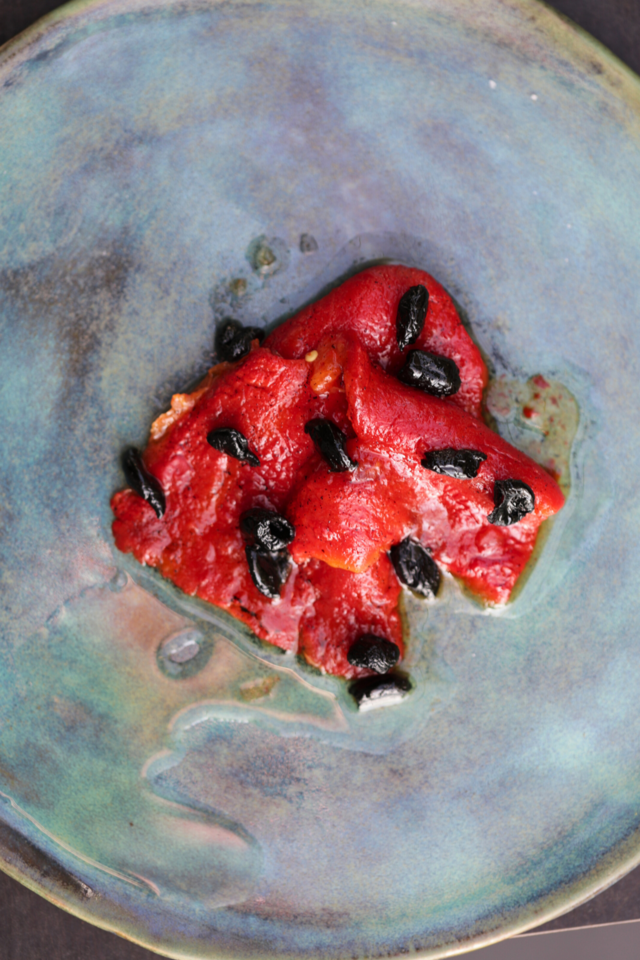 Related recipes
Gastronomical masterpieces
Related products
Say yes to the cress