Ingredients
6 stalks of rhubarb
150g sugar
1 orange
1 vanilla bean
Method
Cut the rhubarb into nice even pieces.
Place on a baking tray lined with baking paper.
Sprinkle with sugar and the zest of an orange.
Cut the vanilla bean in half lengthwise and place between the rhubarb sticks.
Cover with baking paper and place in the oven for 15 minutes at 140°C.
Garnish with quenelle white chocolate mousse, slivered almond and Honey Cress.
Recipe: Evert te Pas 
Reference: Entree Magazine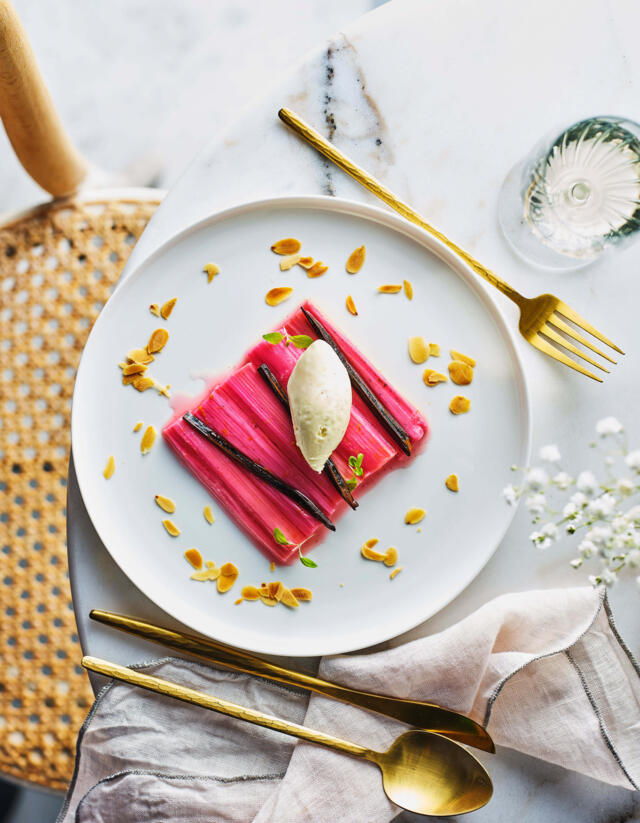 Related recipes
Gastronomical masterpieces
Related products
Say yes to the cress