Ingredients
(For 4 persons)
Vinaigrette:
150 g fresh goat cheese
1 tbsp finely chopped fresh savory
rapeseed oil
poured water
black pepper from the mill
Vegetables:
½ broccoli
250 g chanterelles
1 cup of Affilla Cress
black pepper from the mill and sea salt
peanut oil
Method
Vinaigrette:
Mix the goat cheese with the savory, 4 tbsp water, 2 tbsp rapeseed oil and black pepper from the mill.
Chanterelles:
Brush away the sand, cut away any bad bits and fry in peanut oil.
Season with ground black pepper and sea salt.
Broccoli:
Finely chop and divide over a dish.
Divide the fried chanterelles over this, spoon over the vinaigrette and finish with the Affilla Cress and the savory flowers.
TIP! Broccoli is a very healthy vegetable thanks to its high content of sulforaphane, indole-3-carbinol and high content of vitamin A. As soon as broccoli is cooked or frozen, it loses all of these advantages. That is why you should also use raw broccoli in your creations.
Recipe: Frank Fol - The Vegetables Chef®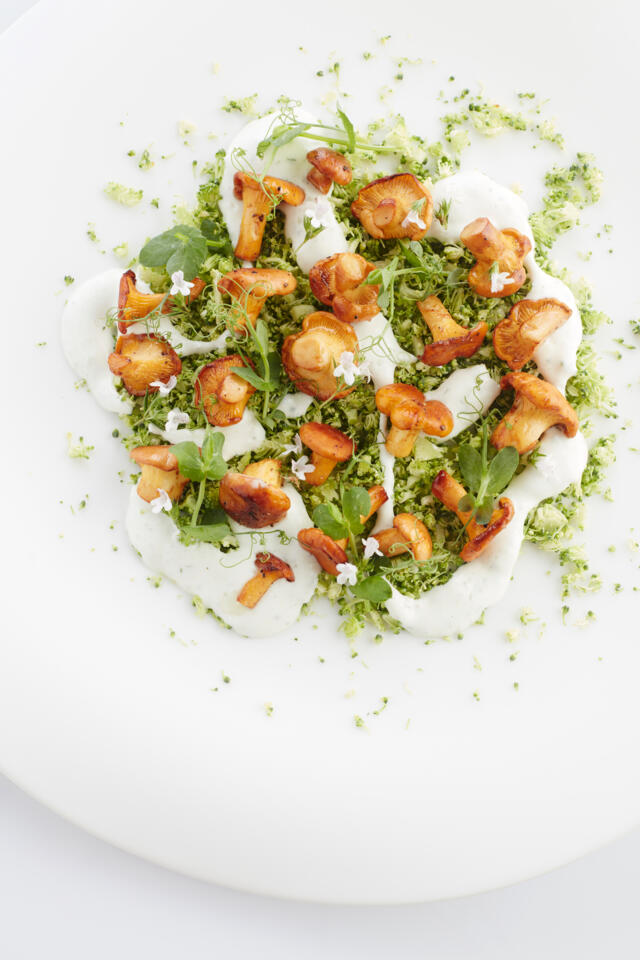 Related recipes
Gastronomical masterpieces
Related products
Say yes to the cress