Ingredients
2405 grams of whole milk
465 grams of whipped cream
472 grams of granulated sugar
140 grams of dextrose
18 grams of binder
2 cups of Aclla Cress
2 cups of Atsina Cress
1 cup of Sea Fennel
Method
Heat the milk and cream to 40 degrees. Meanwhile, mix the sugar with the dextrose and the binder.
Now add this to the warm dairy and heat to 85 degrees.
Now cool back to 4 degrees and add the cress. Rotate with a hand blender or turbo mixer. Let it rest.
Turn to ice, pipe into the mould and place the sticks. Freeze and take them out of the mould. 
Spray with green chocolate and decorate with cress.
Recipe: Hidde de Brabander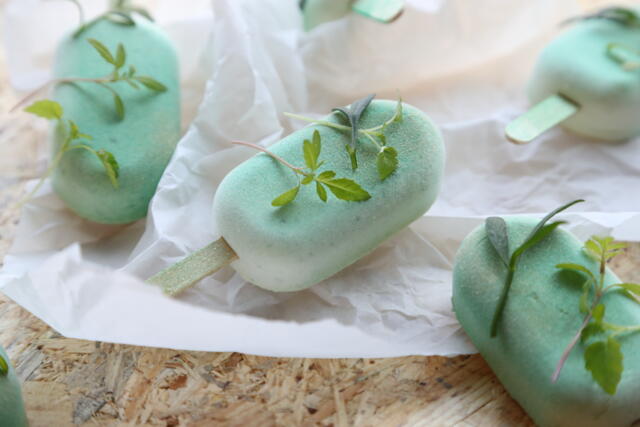 Related recipes
Gastronomical masterpieces
Related products
Say yes to the cress