Ingredients
(For 4 portions)
2 punnets Aclla Cress
8 pieces Bean Blossom
1 punnet Limon Cress
2 tbsp coconut oil
1 pink grapefruit
170gr dark chocolate
90gr vegan margarine
80gr caster sugar
150ml soya milk
60gr flour
Method
Peel and remove the segments of the pink grapefruit. 
Melt the coconut oil and dip the Bean Blossoms into the oil briefly, one by one. 
Toss the Bean Blossoms into the caster sugar and leave aside until use. 
Melt the chocolate with the margarine and the milk on a low heat in a small saucepan. 
Once melted, transfer into a mixing bowl and add the flour and sugar all at once. 
Pour the mix into 4 pudding basins and let set in a cool place for one hour. 
Preheat the oven at 220°C and cook the fondant for 8 to 9 minutes. 
Serve with the grapefruit segments, Aclla Cress, crystallized Bean Blossoms and Limon Cress. 
Recipe: Franck Pontais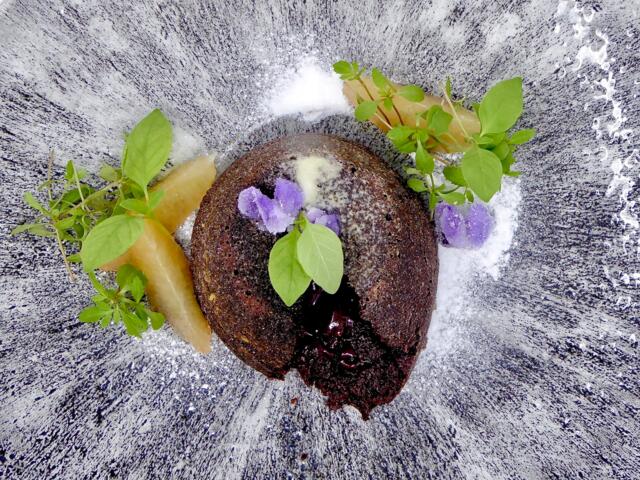 Related recipes
Gastronomical masterpieces
Related products
Say yes to the cress