Ingredients and methods
Artichoke:
100 g fermented Jerusalem artichoke 
30 g fine diced carrots 
20 ml hazelnut oil 
5 ml chilli paste 
20 ml lime oil 
½ peel Limon Cress 
Finely chop the Jerusalem artichokes and mix with the other ingredients. Add a little salt. 
King salmon: 
200 g King Salmon 
20 ml lime juice 
Grate of ½ lime  
20 ml Lime Juice  
20 ml water 
Salt 
Slice the King Salmon and make a vinaigrette with the other ingredients.  
1 pineapple centre 
20 g Kome Koji  
Dust the centre piece with the koji and vacuum seal. Leave to mature in cold storage for 3 weeks and cut into fine cubes.  
Garnish:
Jerusalem artichoke slices dried at 42°C. 
BlinQ Blossom  
Salty Fingers 
Recipe: Heiko Antoniewicz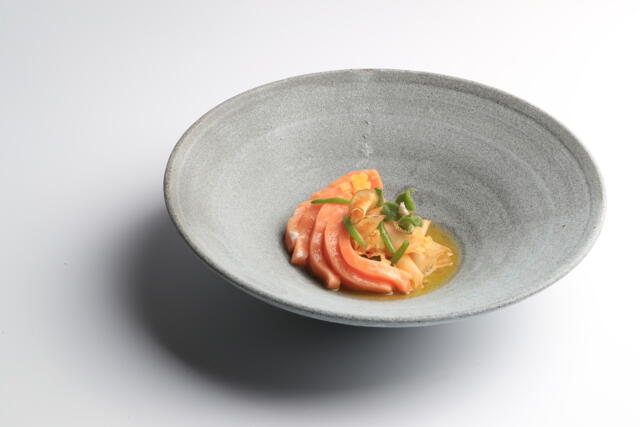 Related recipes
Gastronomical masterpieces
Related products
Say yes to the cress