Ingredients
Cocktail:
3 Kaffir Lime Leaves
1 Cardamom Leaves
2cl coconut cream with Motti Cress
10 ml lime juice
4 cl Cuban rum
4 cl of pineapple juice
Decoration:
Vene Cress
Lemongrass stem
Method
Earlier:
For brewed coconut cream, mix a Motti Cress with 450 g of cream and then let it stand for 12 hours before filtering.
Crush Kaffir Lime Leaves and Cardamom Leaves in a shaker.
Add the other ingredients.
Add ice cubes and shake vigorously for 10 seconds.
Pour the contents of the shaker into the glass using the double filter.
For garnish, add a lemongrass stalk and Vene Cress.
Recipe: Thomas Fernandez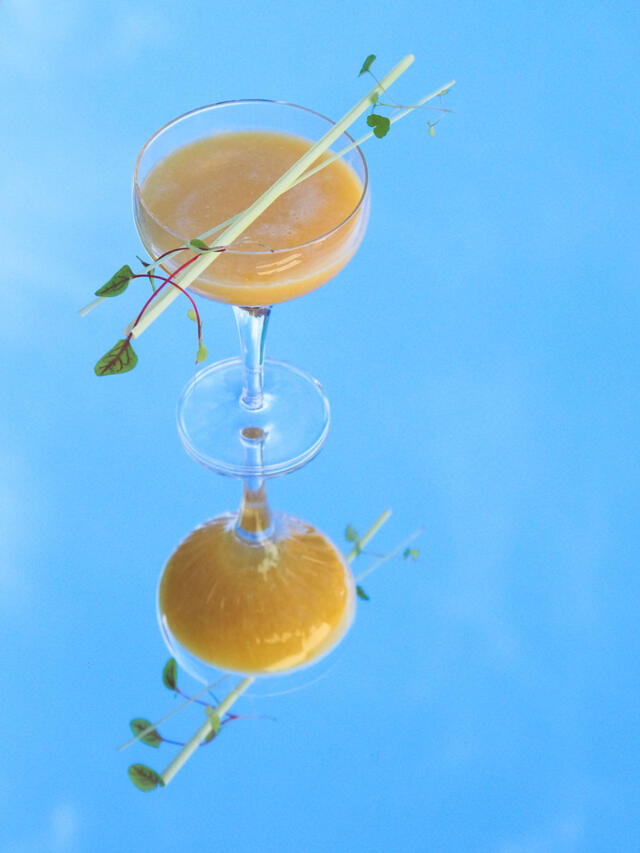 Related recipes
Gastronomical masterpieces
Related products
Say yes to the cress