Ingredients
(For 4 portions)
2 punnets BroccoCress
1500ml chicken stock
160g cooked chicken breast
80g finely sliced shallots
80g finely chopped white onions 
30g curly kale
160g sliced carrots 
1 tbsp soy sauce
20g miso paste 
20g finely sliced ginger 
120g fresh eggs noodles
Method
Whisk the miso paste into the chicken stock and bring to simmer. 
Add to the simmering stock the sliced shallots, the sliced carrots, the finely chopped onions, curly kale, soya sauce and finely sliced ginger. 
Let simmer for 5 minutes. 
Shred the chicken breast with a fork and add it to the simmering stock. 
Let simmer for 5 minutes and add the eggs noodles, cook for a further 3 minutes. 
Take off the heat and fold gently in the soup the freshly cut BroccoCress. 
Serve immediately.
Recipe: Franck Pontais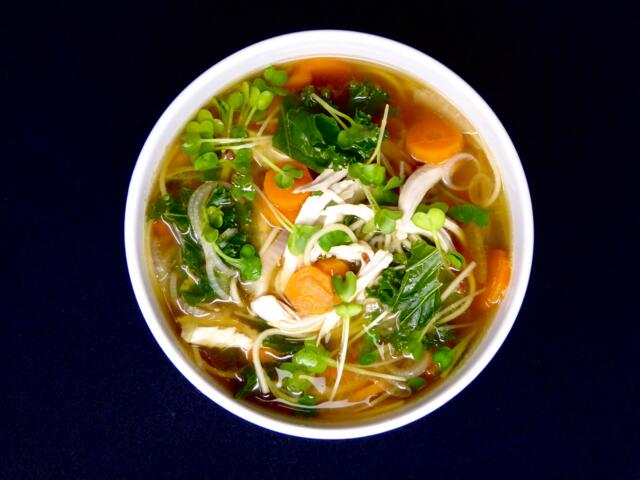 Related recipes
Gastronomical masterpieces
Related products
Say yes to the cress