Ingredients
to make 10 magnums.
For the ice cream base:
70 gr x 2 Cardamom Leaves sugar                            
60 gr double cream                                  
120 gr Cardamom Leaves liquid              
500 ml semi skimmed milk                       
6 pieces egg yolk                                             
1 gr xanthan gum                                                     
For the coating:
1 tbsp full Kaffir Lime Leaves powder                          
200 gr white chocolate                                            
100 gr organic coconut oil                                                                  
Method
Bring to simmer the milk, 70gr of Cardamom Leaves sugar and the Cardamon Leaves liquid.
Blanch the other 70gr of sugar with caster sugar and the egg yolk.
Pour the hot milk mix slowly on the eggs, sugar mix and put back on the stove.
Cook slowly and whisk constantly ( crème anglaise technique) until you reach 80C.
Cool down rapidly by pouring the content in a large bowl and immersing the bowl mid way in ice cold water, stir time to time.
Once cold, pour the mixture into the magnum mold and freeze.
Melt the white chocolate and coconut oil and combine together.
Add the Kaffir Lime Leaves powder and combine well.
Dip each frozen magnum into the coating once and put back in the freezer.
Serve in due time. 
Recipe: Franck Pontais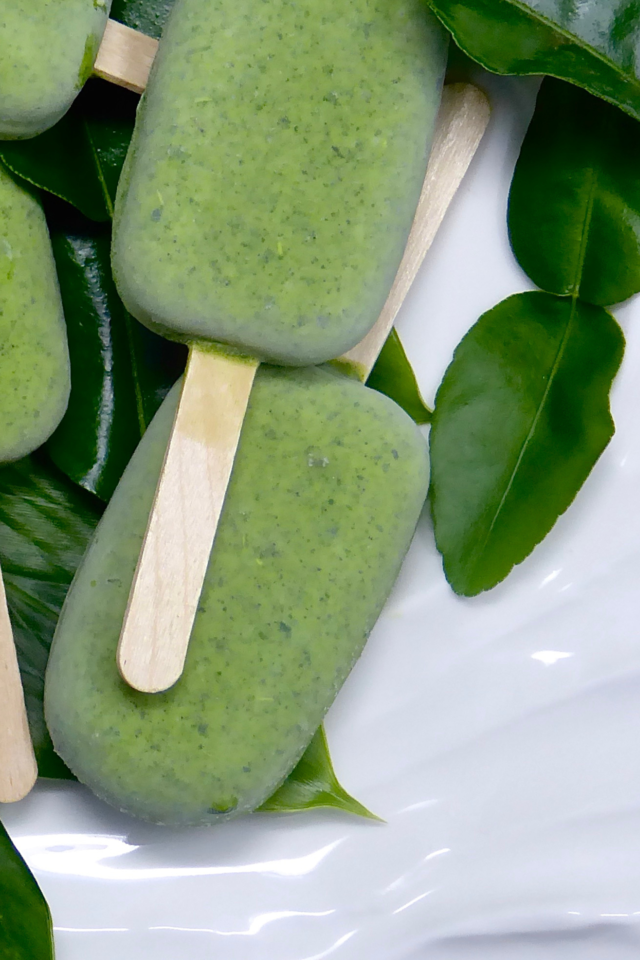 Related recipes
Gastronomical masterpieces
Related products
Say yes to the cress