Ingredients
(For 4 portions)
1 punnet Daikon Cress
1 punnet Shiso Purple
1400ml vegetable stock
240g cooked Edamame beans 
1 clove of finely chopped garlic 
100g sliced celery
100g cooked broccoli
8 pieces vegetable dumplings 
120g glossy noodles
Method
Bring the vegetable stock to boil with the chopped garlic. 
Then back to simmering stage and add the sliced celery, the cooked broccoli, the vegetable dumplings and the glossy noodles. 
Let simmer for 3 minutes then fold gently the freshly cut Daikon cress and shiso purple into the soup. 
Serve immediately. 
Recipe: Franck Pontais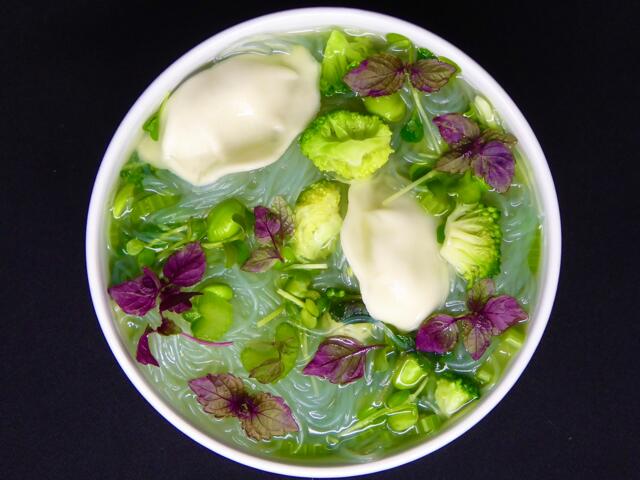 Related recipes
Gastronomical masterpieces
Related products
Say yes to the cress