Ingredients
Morar Shoots
2 egg yolks
250 g tempura batter mix
0.50 l ice-cold water, preferably carbonated water
A pinch of salt
Method
Tempura batter
Stir the tempura batter mix with a pinch of salt.
Add the ice-cold water and egg yolks.
Stir briefly with a whisk.
The tempura batter is now ready to use.
Tempura
Heat a generous amount of oil to 200°C in a deep pan.
Dip the Morar Shoots in the tempura batter with tweezers.
Shake off the excess batter and then lower into the oil.
Fry until golden brown in a few minutes, turning if necessary.
Remove the tempura from the oil and drain on kitchen paper.
Serve immediately with a tasty spicy sesame sauce, soy sauce, or sweet sauce, or as an extra component in Asian and/or fusion cuisine dishes.
Recipe: Eric Miete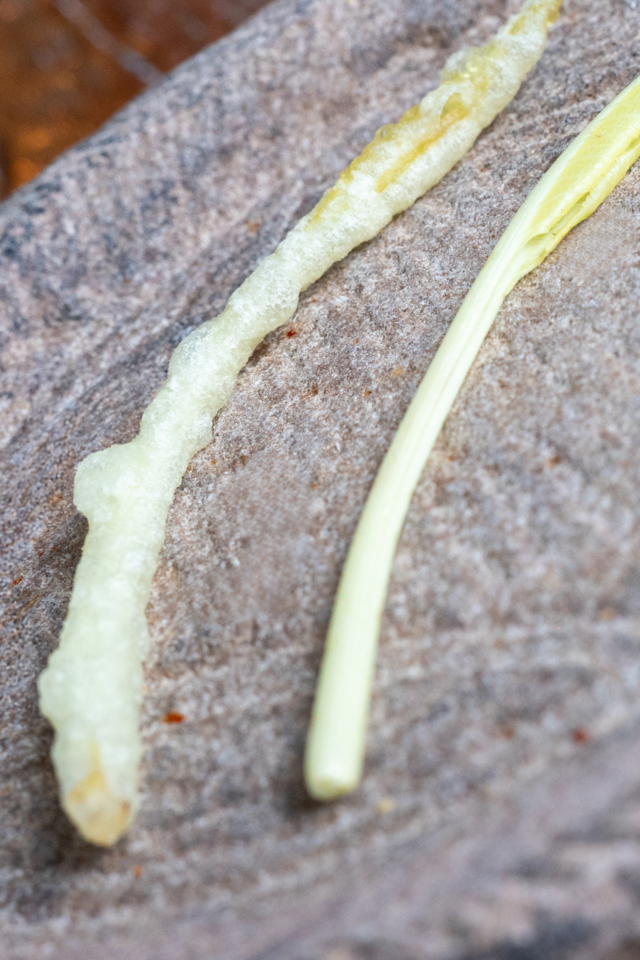 Related recipes
Gastronomical masterpieces
Related products
Say yes to the cress