Ingredients
For 4 people:
100 g of passion fruit juice
5 g of glucose
3 g of isinglass
150 g of white chocolate
200 g of fresh cream
16 "bignè"(puffs)
2 cups of Motti Cress
Method
Heat the passion juice with the glucose, first add the melted chocolate, then the soaked isinglass and, lastly, the liquid cream.
Leave to rest in the fridge overnight.
Cut the cream puffs in half, fill them with the namelaka then finish with Motti Cress.
Recipe: Pier Giorgio Parini
Source: Italia Squisita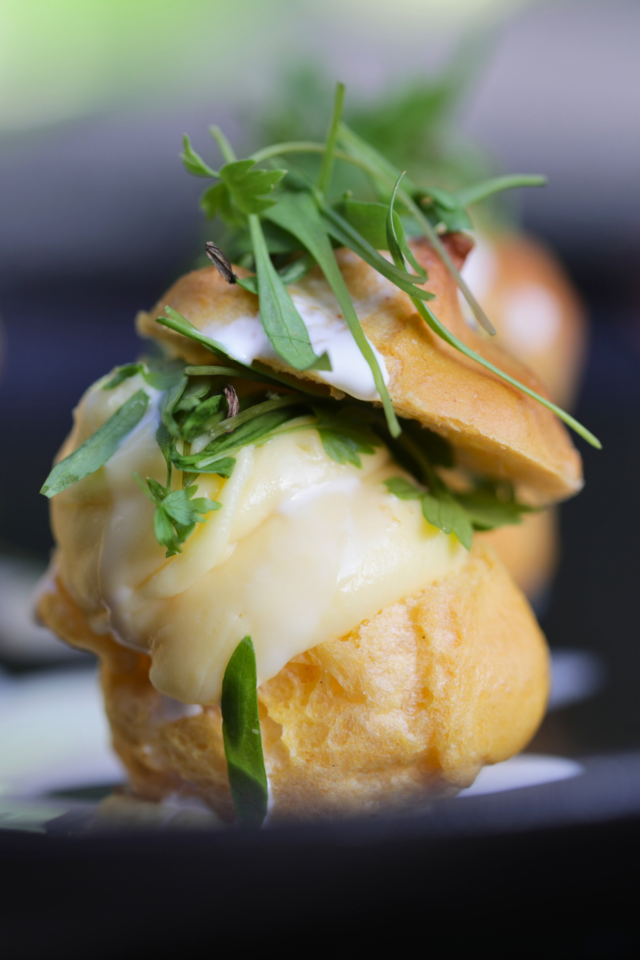 Related recipes
Gastronomical masterpieces
Related products
Say yes to the cress