Bloody Motti
With this magic ingredient, the Bloody Mary is reborn.
Ingredients
4cl Vodka macerated with Motti Cress 
8cl tomato juice  
dash Worcestershire sauce 
Adji Cress 
Kikuna Leaves
ice-cubes 
Method
Mix the Motti Cress vodka, Worcestershire sauce and ice-cubes in a large glass with a mixing spoon.   
Add tomato juice, stir well and decorate with Kikuna Leaves and a little Adji Cress to add some heat. 
Pairing: King crab with tartar sauce and Borage Cress.
Recipe: Lisette Dawtrey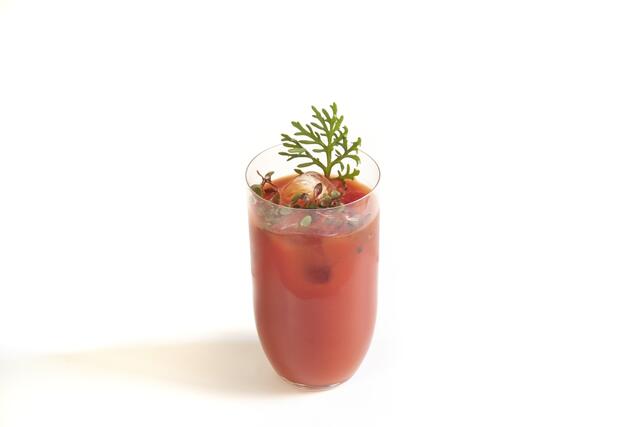 Related recipes
Gastronomical masterpieces
Related products
Say yes to the cress