Ingredients
1 tin of  567 gr  lychees in syrup
4 punnets Shiso Green
1 Shiso Leave Green          
Method
Drain the lychees in a bowl, keeping the juice.
Put the lychees in blender and add the freshly cut Shiso green.
Blitz until nice and smooth and add the juice.
Blitz again for 10 sec
Pour in a bowl and place in the freezer until frozen.
To make the granita, use the back of the spoon to scrap the frozen block.
Serve straight away.
Recipe: Franck Pontais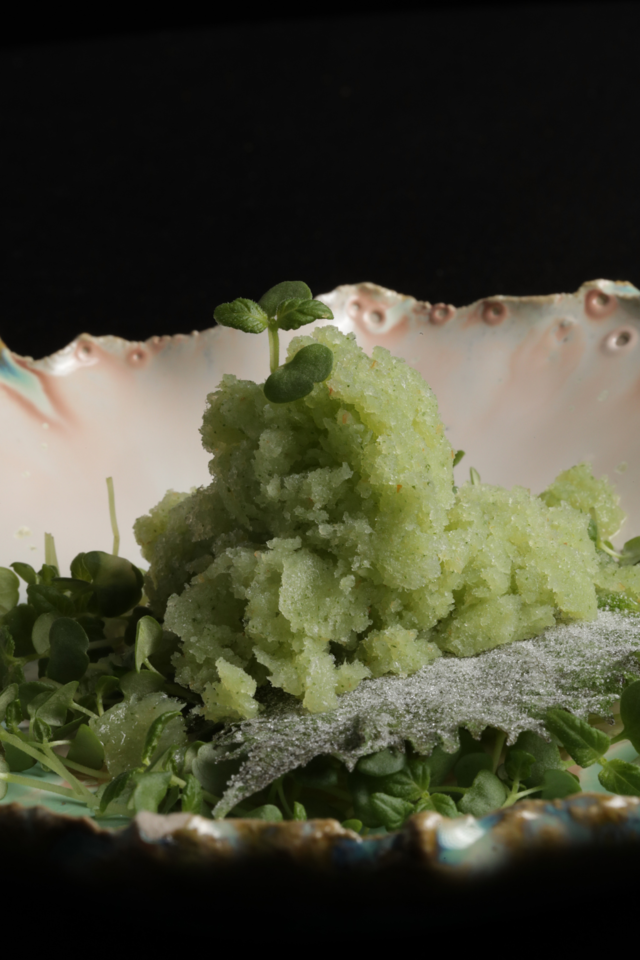 Related recipes
Gastronomical masterpieces
Related products
Say yes to the cress