Ingredients
4 shells of conchiglie pasta
160g grated carrots 
120 slick tofu  
80g couscous
1 punnet Mustard Cress 
1 punnet Adji Cress 
juice from ½ lemon
3 tbsp olive oil
Method
Make sure the conchiglie pasta is fully cooked, it's a rather thick shell and it will take longer to cook than the basic, more common pasta.
Cut the slick tofu into medium dice and mix together all the ingredients in a bowl.
Mix together the olive oil and lemon juice and pour onto the salad.
Cut the cress at the last minute and fold in the mix.
Fill the pasta shelves and serve.
Recipe: Franck Pontais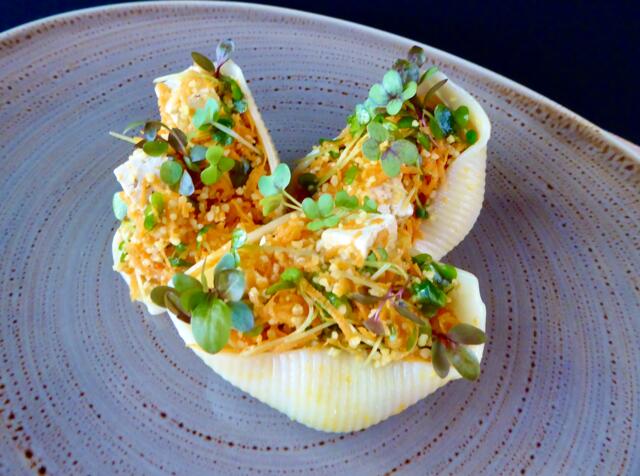 Related recipes
Gastronomical masterpieces
Related products
Say yes to the cress