Ingredients, Equipment And Method
Ingredients
For the Cardamom Leaves concentrate juice 
10 Cardamom Leaves
200 ml water
For the cocktail 
50 ml  concentrate of Cardamom leaves juice 
250 ml Apple juice
10 gr Cardamom sugar for the rim of the glass
Equipment
Method
Cut 10 Cardamom Leaves in pieces.
Put the Cardamom Leave pieces and the water in the blitzer.
Let it blitz for 2 minutes.
Separate the juice and the pulp with a sieve.
Pour the concentrate in a bottle.
Mix together 50 ml of Cardamom juice and the Apple juice.
Dip the rim of the cocktail glass in water and Cardamom Leaves Sugar.
Pour the mixture of apple juice and concentrate in the cocktail glass.
Slice 1 Cardamom Leave in half and place it in the glass.
Serve.
Recipe: Franck Pontais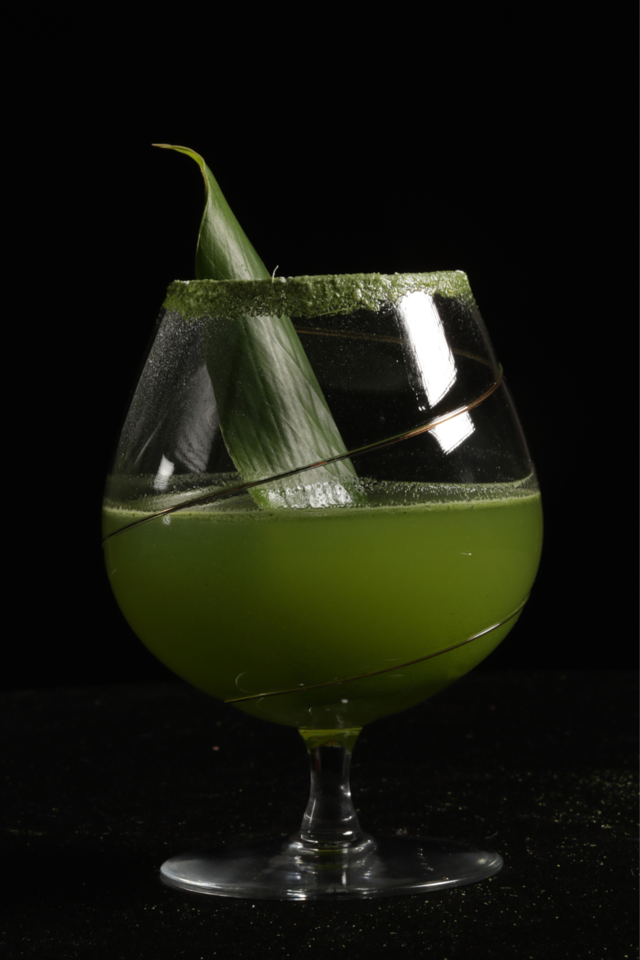 Related recipes
Gastronomical masterpieces
Related products
Say yes to the cress