Ingredients
(For 4 portions)
1 punnet Atsina Cress
1 punnet Adji Cress
400g green cabbage
160g finely sliced carrots
40g spinach leaves
1 tsp miso paste
50g finely sliced shallots
2 tbsp light soy sauce
juice from 1 lemon
1,250L vegetable stock
Method
Finely slice the green cabbage, place in a large saucepan with the shallots. 
Dilute the miso paste in the vegetable stock and pour on the cabbage and shallots. 
Bring to simmer and cook slowly for 30 minutes. 
Add the finely sliced carrots, lemon juice, soy sauce, spinach and half of each punnet of Atsina Cress and Adji Cress. 
Simmer for another 10 minutes. 
Pour in each bowl and add the remaining cresses on top of each bowl. 
Serve. 
Recipe: Franck Pontais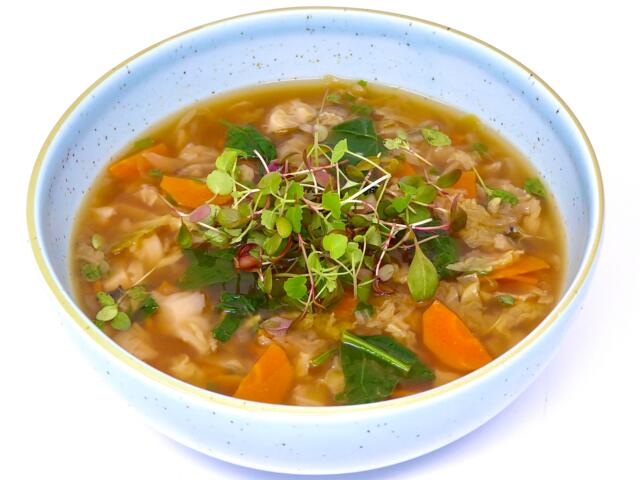 Related recipes
Gastronomical masterpieces
Related products
Say yes to the cress