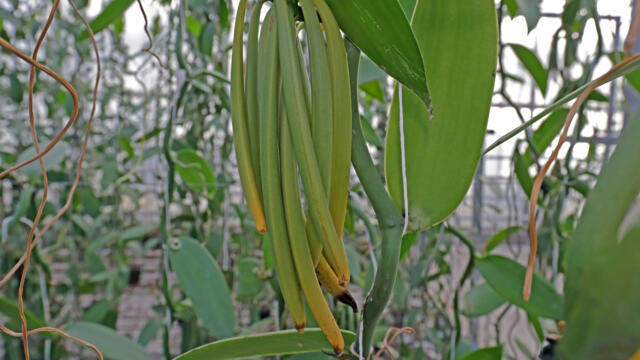 Back in the Season; Green Vanilla
Category: World of Plants
Planifolia Green, green vanilla beans; fresh from the plant. Professionals can experiment with 'curing' (drying and treating) to add aromas as desired.
We proudly present the new season of the Planifolia Green Vanilla (Green Vanilla), week 1 2023. Dutch green vanilla pods give professionals the opportunity to 'cure', ripen or ferment it. What could be more fun than experimenting with fresh vanilla and your own processing process? Adding other scents or flavors yourself.
The green vanilla is a seasonal product and will be available for 3 to 4 months (first quarter of the year) per year. Compared to the ripe vanilla (Planifolia Black), the green variety is a fresh product. With this we want to emphasize that the ripening process has already started and will slowly take on the black color over a period of time.
Related products
Say yes to the cress
Related articles
Also interesting