Ingredients and method
Ingredients
40 ml passion fruit juice
60 ml tequila lightly infused with Sechuan Buttons
40 ml lemon juice
40 ml Planifolia Black Vanilla sugar water
1 egg white
1 Sechuan Button
Method
Cut the passion fruit in half.
Scoop out the passion fruit and strain through a strainer.
Put the passion fruit juice into the shaker.
Add the lemon juice, egg white, sugar water and infused tequila to the shaker.
Shake with ice.
Pour into cocktail glass.
Sprinkle with Sechuan Button Powder.
Place the Sechuan Button in the center of the cocktail.
Serve.
Recipe: Luuk van der Rijt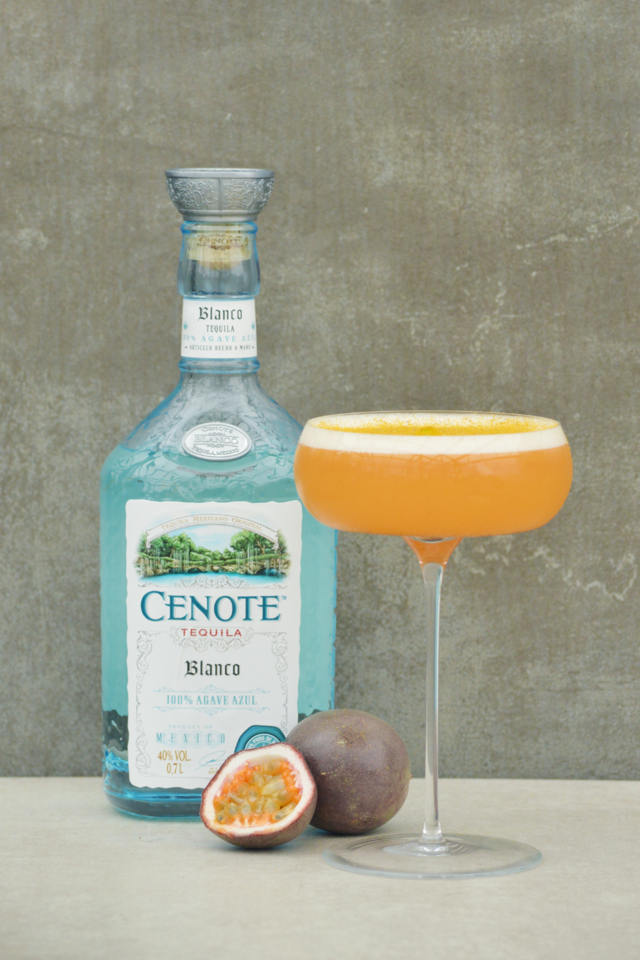 Related recipes
Gastronomical masterpieces
Related products
Say yes to the cress