Ingredients
(For 4 portions)
Ripe cavaillon melon
1 ripe pomegranate
Limon Cress
Method
Preparation:
Remove the skin and seeds from the melon.
Roll and press pomegranate to release seeds.
Now cut in half and collect seeds and gravy in a jar.
To finish off:
Place some melon wedges on each plate.
Sprinkle some pomegranate seeds on top, as well as some gravy.
Finish with some Limon Cress.
Recipe: Frank Fol - The Vegetables Chef®
Photo: Wim Demessemaekers, Photographer | @wim_dmskrs
Preparation time: 10 minutes 
Techniques: emulsion, raw
Plate: Wild Moon wild sage plate
Recommended drink: Ice tea (Mist Tea) (without added sugars)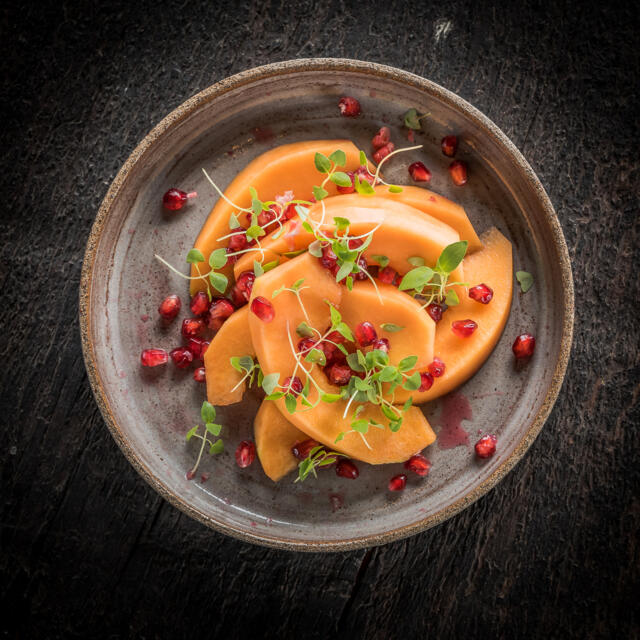 Related recipes
Gastronomical masterpieces
Related products
Say yes to the cress