Ingredients
(For 4 portions)
2 punnets Atsina Cress
4 medium slices white bread
4 medium eggs
50ml soy or oat milk
60g unsalted butter
40g caster sugar
4 medium bananas
180g raspberries
4 tsp acacia honey
4 pinches ground cinnamon
Method
Using a mixing bowl, whisk together the eggs, soy milk and caster sugar. 
Cut out 4 large circle out of the slices of bread and lay them in the egg mixture. 
Let the bread soak for a least 10 minutes and turn each slice on the over side, all the egg mix should be absorbed by the bread. 
Making use of the butter, Pan fried the eggy bread on both sides. (use a blinis pan if you can) 
Serve with the freshly cut banana and the cinnamon, the raspberries and Atsina Cress. 
Add a drizzle of honey on each plate and serve while still hot. 
Recipe: Franck Pontais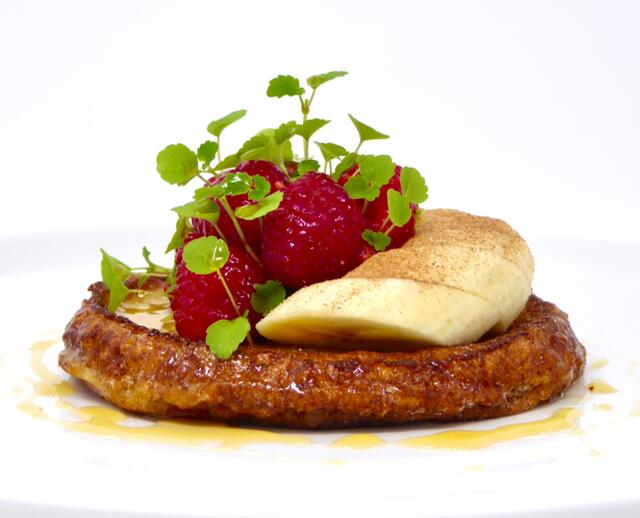 Related recipes
Gastronomical masterpieces
Related products
Say yes to the cress