Ingredients
Prawns
Prawns (FrischeParadies)
Spring onion
Furikake
Soy sauce
Lemongrass
Lady's pepper
Bouquet of Pak Choi
Vinegar
Water
Sugar
Pak Choi
Bimi
Presentation
Kikuna Leaves
Sea Fennel
Bean Blossom
Gangnam Tops
DOYY caviar
Method
Prawns
Mix soy sauce with spring onion, furikake, lemongrass, and lady's pepper.
Marinate the prawns in the soy sauce mixture.
Grill the prawns on the Big Green Egg.
Bouquet of Pak Choi
Mix vinegar with water and sugar.
Marinate pak choi and bimi in the mixture.
Presentation
Create a beautiful bundle with pak choi, bimi, Kikuna Leaves, Sea Fennel, Bean Blossom, and Gangnam Tops.
Serve the prawns and the pak choi bundle with DOYY caviar.
Recipe: Iris van Gremberghe & Jasmine van Bochove – Restaurant 't Vlasbloemeken, Koewacht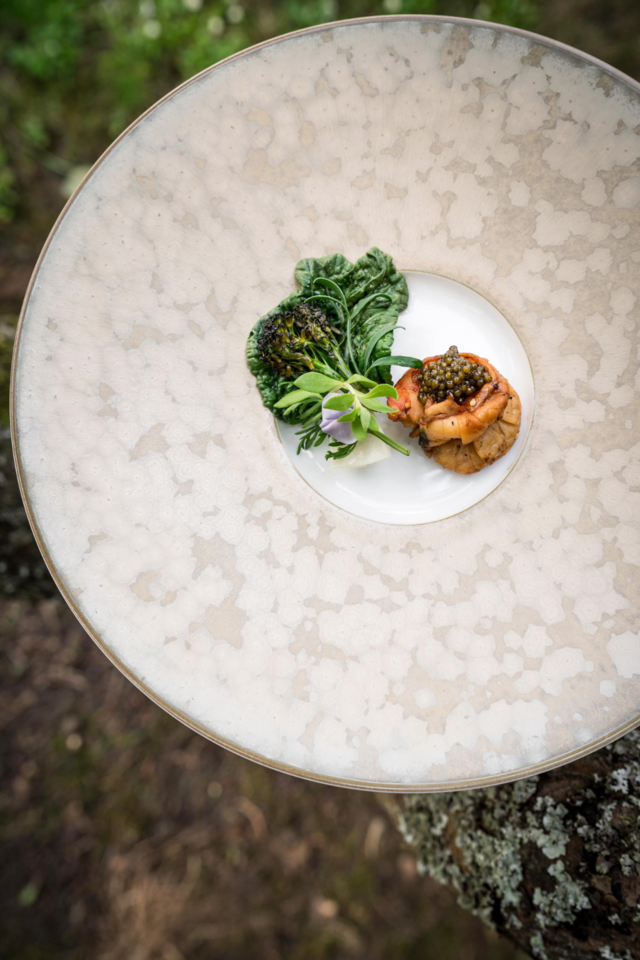 Related recipes
Gastronomical masterpieces
Related products
Say yes to the cress