Ingredients
4,5cl Dark rum macerated with Cardamon Leaves 
3,5cl orange juice  
3,5cl pineapple juice 
2cl lemon juice 
1cl grenadine 
1cl Aclla Cress syrup  
dash bitter Angostura 
Yka Leaves (decoration) 
Cardamom Leaves (decoration) 
ice-cubes 
Method
Combine ingredients (except for bitter) in a cocktail shaker with ice and mix well.  
Strain into a Tiki-style glass with ice-cubes, stir & finish off with a dash of bitter. 
Decorate with Cardamom Leaves and Yka Leaves to give a Caribbean touch. 
Pairing: Alaskan pollock ceviche with pickled onions and Ghoa Cress. 
Recipe: Created by Tupac Kirby, The Cocktail Room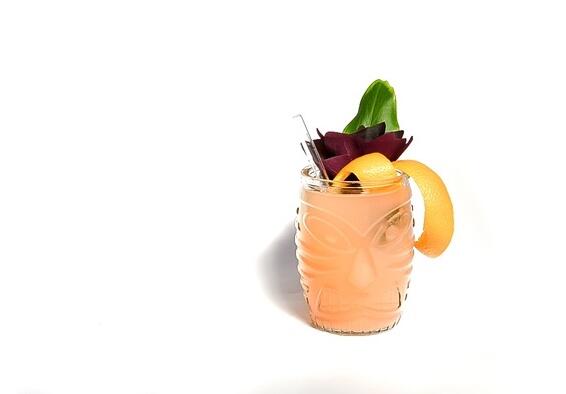 Related recipes
Gastronomical masterpieces
Related products
Say yes to the cress