Ingredients
For 4 people:
4 boiled eggs
1 mashed boiled potato
20 g of minced capers
Extra virgin olive oil
Salt
1 cup of Kyona Musterd Cress
Method
Shell the hard-boiled eggs, cut them in half, remove the egg white and put it in a bowl with the mashed potatoes and chopped capers.
Season with oil and salt and mash very well with a fork until all the ingredients are well blended.
Fill the hard-boiled egg white with the mixture obtained and finish with plenty of Kyona Musterd Cress.
Recipe: Pier Giorgio Parini
Source: Italia Squisita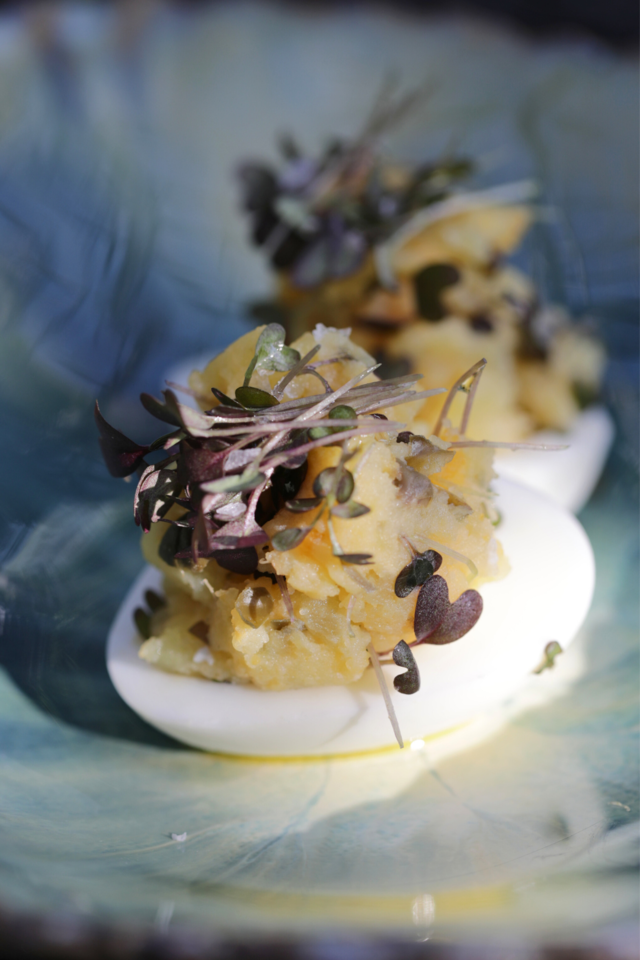 Related recipes
Gastronomical masterpieces
Related products
Say yes to the cress