Ingredients
(For 4 portions)
2 punnets Sakura Cress
8 slices granary wholegrain bread
60g butter spread
16 cod fishfingers
8 small leaves of salad lettuce
4 tbsp tartare sauce
Method
Defrost, cook and chill the fish fingers. 
Lay the slices of bread on the countertop and spread some butter on them. 
Lay the lettuce leaves on four of the slices and arrange 4 fish fingers per slice on top on the lettuce. 
Add a good tablespoon of tartare sauce on top of the fish fingers and spread evenly. 
Divide the freshly cut Sakura Cress and place equal quantities on top of fish fingers. 
Close the four sandwiches and serve. 
Recipe: Franck Pontais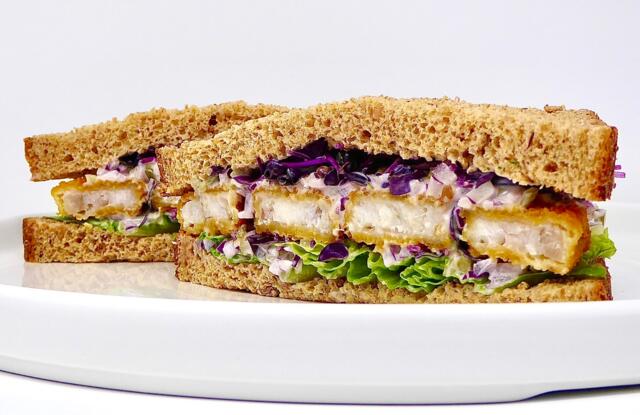 Related recipes
Gastronomical masterpieces
Related products
Say yes to the cress