Ingredients
(For 4 portions)
1 cucumber
1 onion
1 clove of garlic
a little Cumin Powder - Verstegen
cup of Melissa Cress
firm dash of white wine vinegar
strong dash of Iluigi olive oil
cayenne pepper ground - Verstegen
coarse sea salt mill Verstegen 500 gr of Kefir
Method
Gazpacho:
Cut the cucumber.
Peel the onion and garlic and chop finely.
Put everything in a bowl and moisten with white wine vinegar and olive oil.
Season with sea salt, cayenne pepper and cumin powder. Marinate a little.
Then mix with a blender or mixer until an emulsion forms.
Add a little water if necessary.
Place in refrigerator for storage.
To finish off:
Divide some gazpacho over the bowls, spoon in kefir as you wish (up to half).
Finish with the cress.
Recipe: Frank Fol - The Vegetables Chef®
Photo: Wim Demessemaekers, Photographer | @wim_dmskrs
Preparation time: 20 minutes 
Techniques: veggies
Plate: Wild Black Bowl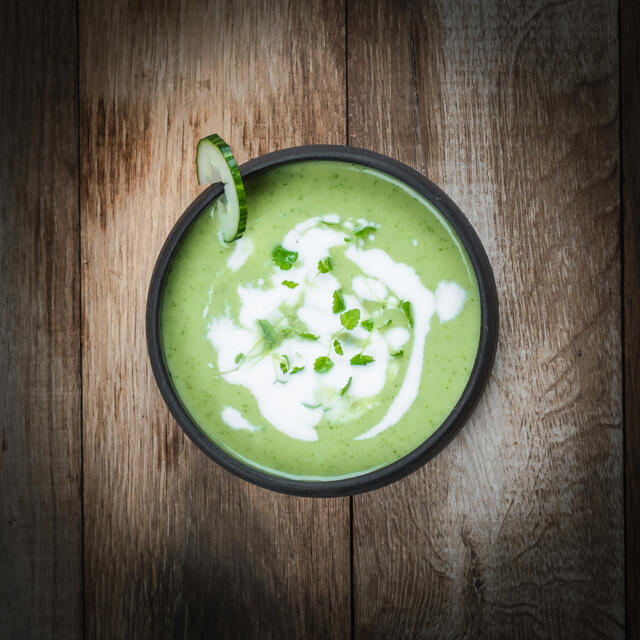 Related recipes
Gastronomical masterpieces
Related products
Say yes to the cress