Ingredients
(For 4 portions)
1 punnet Vene Cress
450g puff pastry
350gr blueberries
100gr lemon curd
80gr ground almond
30gr melted butter
2 tbs caster sugar
1 whole egg
1 egg yolk
1 tbsp water
1 small pinch salt
optional: apricot jelly for glazing
Method
Make the egg wash first by mixing the egg yolk, water, and salt together then keep aside until use. 
Lay the puff pastry with a rolling pin and make the square shape case, then brush with the egg wash and precook the base in an oven at 220°C for 15 minutes. 
Meanwhile, using a mixing bowl, whisk together the ground almond with the whole egg, lemon curd and caster sugar. 
Fold the blueberries into the mix gently and fill the precooked puff pastry case. 
Cook covered at 180°C for 20 to 25 minutes, let cool down and glaze (optional). 
Serve with some freshly cut Vene Cress.
Recipe: Franck Pontais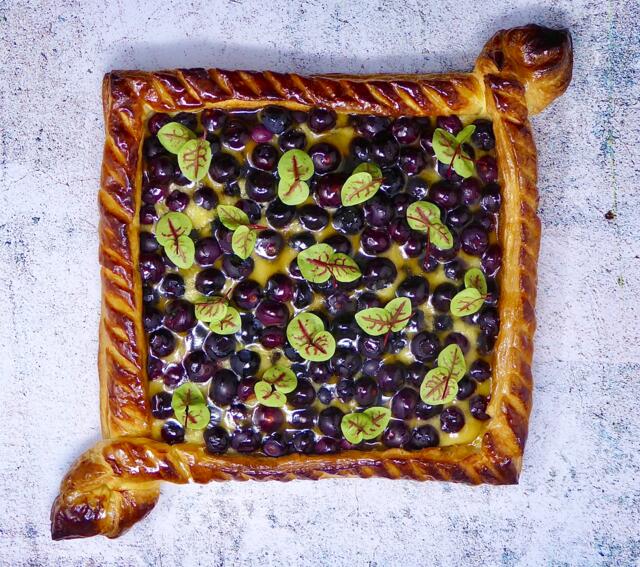 Related recipes
Gastronomical masterpieces
Related products
Say yes to the cress