Ingredients
(For 4 portions)
2 punnets Atsina Cress
8 to 12 medium golden apples
120g blueberries
300g caster sugar
400ml water
80g unsalted butter
icing sugar
Method
Peel and core the golden apples. 
Place then in a baking tray and add a piece of butter on each one. 
Sprinkle the sugar all over the fruits and pour the water in the tray gently to cover the bottom.  
Cook in the oven at 220°C for at least 20 minutes. 
Remove the apples gently from the tray and pour the liquid into a saucepan. 
Reduce the cooking liquid to a caramel or 'fudge sauce'.
Place 2 or 3 apples (depending of the size of the fruit) on each plate and pour the fudge sauce over them. 
Add the blueberries, the Atsina Cress and dust with icing sugar. 
Serve. 
Recipe: Franck Pontais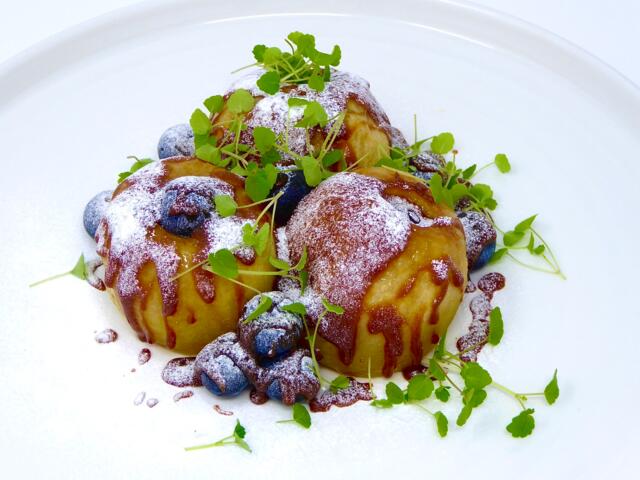 Related recipes
Gastronomical masterpieces
Related products
Say yes to the cress