Ingredients
For 4 people:
1 golden apple
1 lemon
50 g of sugar
Sugar-free plain yogurt
3 cups of Limon Cress
Method
Peel the apple and cut them into 4 pieces.
Prepare a syrup with 50 g of sugar, 50 g of water and 20 g of lemon juice and vacuum-seal the apple segments with the syrup obtained. Marinate the apples for at least 2/3 hours. Prepare the sauce by blending the yoghurt with the sugar and some Limon Cress leaves.
Remove the apples from the marinade, dry them, arrange them on the plate with the yoghurt sauce and finish with a few leaves of Limon Cress.
Recipe: Pier Giorgio Parini
Source: Italia Squisita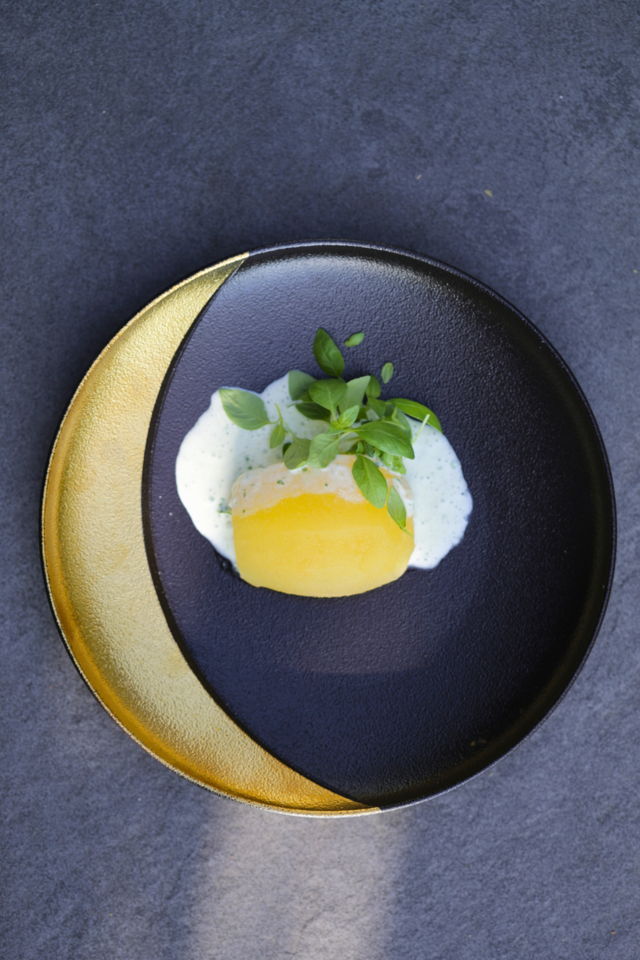 Related recipes
Gastronomical masterpieces
Related products
Say yes to the cress