Ingredients
4,5cl Havana Club Añejo 3años 
1,5cl Havana Club Selección de Maestros 
2cl green apple purée Ravifruit 
1cl Sake 
2,5cl lime juice 
1,5cl green apple syrup Maison Routin 1883 
3 drops camomile extract Boston Bittahs 
6 Citra Leaves  
Apple Blossom (decoration) 
Jasmine Blossom (decoration) 
Method
In a Boston shaker, gently crush the Citra Leaves, then add the apple purée, syrup and lime juice and mix well.  
Add the rums, sake and finally the drops of chamomile bitter, add ice and shake vigorously.
Strain twice and serve in a crystal apple glass with a pyrex straw and decorate with Apple Blossom and Jasmine Blossom.  
Pairing: Torched sea bream sashimi with spicy Japanese mayonnaise, soy caviar & BlinQ Cress.  
Recipe: Adal Márquez - Head-bartender Boadas Cocktails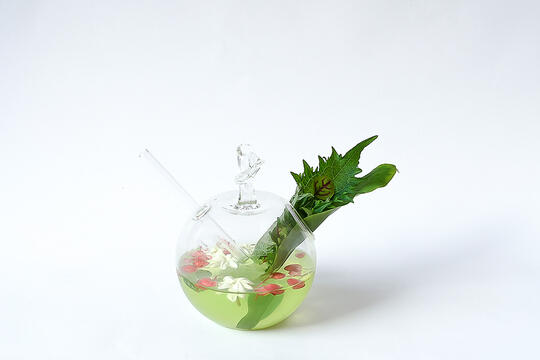 Related recipes
Gastronomical masterpieces
Related products
Say yes to the cress