Ingrediënten
To make 4 portions
2 punnets Mustard Cress                           
2 punnets Rucola Cress               
600gr parsnips                
200gr red chard                              
20gr unsalted butter     
400ml vegetable stock 
1tbsp olive oil                  
125gr plain yoghurt                     
lemon juice from ½ lemon                         
seasoning
Method
Bring the vegetable stock to simmer.
Clean, peel and cut the turnip into quarter, poach them in the simmering vegetable stock.
Cut the red chard and cook them on a low heat with a drizzle of olive oil and the butter.
Once cooked, drain and toss the turnips in the olive oil , chargrill them.
Chop finely one punnet of Mustard and rucola cress and fold in the plain yoghurt, add the lemon juice and season to taste.
Serve the vegetables with the yogurt dressing and the rest of the freshly cut cress.
Recipe: Franck Pontais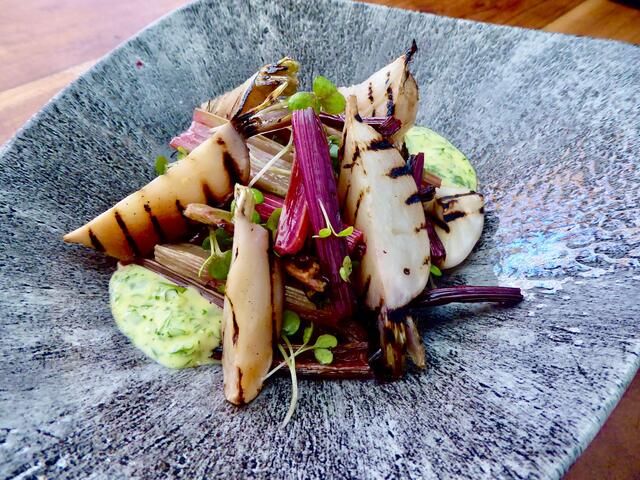 Related recipes
Gastronomical masterpieces
Related products
Say yes to the cress