Ingredients
2 punnets Melissa Cress                                                     
egg white from 3 large eggs                                                             
70gr + 30gr Melissa Cress flavored sugar                     
1 full tsp cornflour                
Method
Chop one punnet of Melissa Cress , keep the other one for the serving.
Whip the egg whites in a bowl until soft pick, add the 70gr of sugar toward the end of the process.
Fold gently in the corn flour and the chopped Melissa Cress and  bake in a oven at 120C for 30 minutes.
Serve with a sprinkle of extra Melissa flavored sugar (30gr) and the other punnet of freshly cut Melissa cress.
To make 100gr of flavored Melissa Cress:
Blitz together one punnet of Melissa Cress with 100gr of Caster sugar.
Once done, dry the paste in a dehydrator and blitz again to obtain a dry Melissa cress.
Recipe: Franck Pontais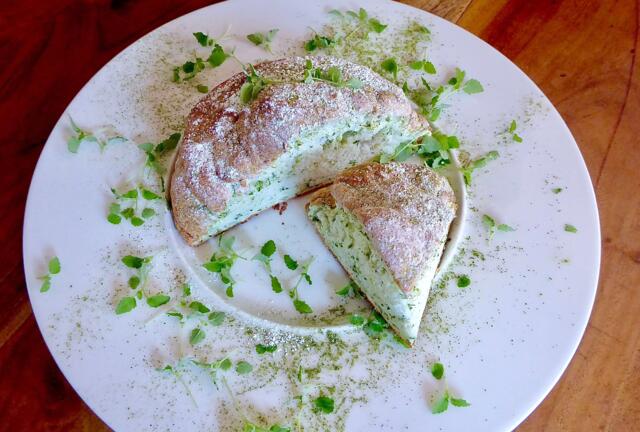 Related recipes
Gastronomical masterpieces
Related products
Say yes to the cress