Ingredients
(For 12 canapes)
2 punnets Mustard Cress
1 chicken filet
1 tsp old grain mustard
1 tsp liquid honey
1 tbsp olive oil
a couple of pinches dried rose petal
Method
Before you start, you'll need to soak a dozen of small bamboo skewers in cold water (it will avoid them from burning on the grill later).
Cut the chicken filet into 12 regular strips and arrange each strip on a bamboo skewer to make the kebab. 
Mix the honey and grain mustard in a little bowl, ready to use. 
Brush the kebab with the olive oil, them cook them on a hot grill on the stove. 
Once cooked, brush the honey and mustard mix on each one and toss them in the freshly cut Mustard Cress. 
Serve them hot with a few dried roses petal. 
Recipe: Franck Pontais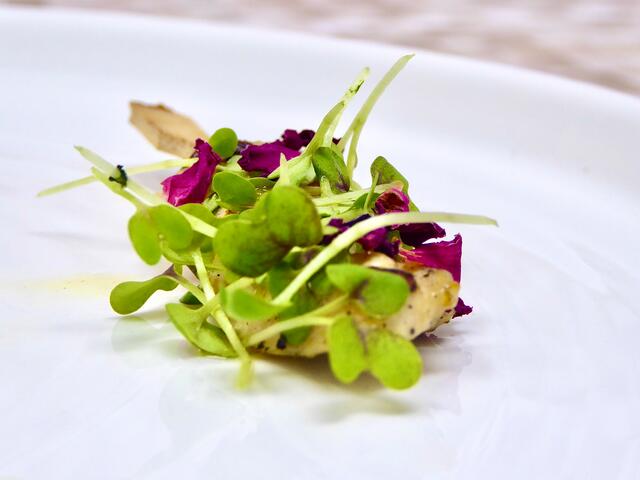 Related recipes
Gastronomical masterpieces
Related products
Say yes to the cress