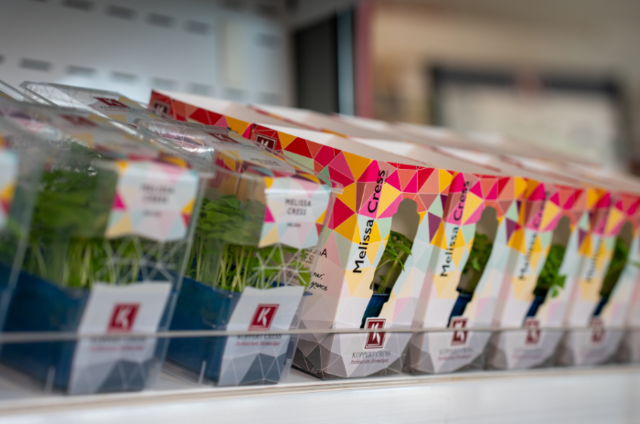 New packaging CressSingle
Category: Sustainability
The transition from plastic to cardboard packaging makes recycling much easier and reduces the CO2-emissions of this packaging by an impressive 82,8%.
A step forward
Sustainability at the core
At Koppert Cress, we have always believed in the power of sustainability. As pioneers in the world of greenhouse horticulture, it is our responsibility to make environmentally friendly choices that reduce our impact on the planet. The introduction of our renewed CressSingle packaging significantly contributes to this effort.
A fresh new look
In addition to the more environmentally friendly material, the CressSingle packaging has received a fresh, new look. The design is modern, contemporary, and emphasizes our commitment to fresh, high-quality products. Each cress has its own color and attractive design that references its taste and flavor friends, providing inspiration for the user.
Together
Moving together towards a conscious future
At Koppert Cress, we are determined to continue our efforts and constantly find new solutions to make our culinary world more sustainable.
Availability
The renewed CressSingle packaging will be available at our Wholesalers starting Wednesday, August 9, 2023. We invite everyone to discover the new packaging.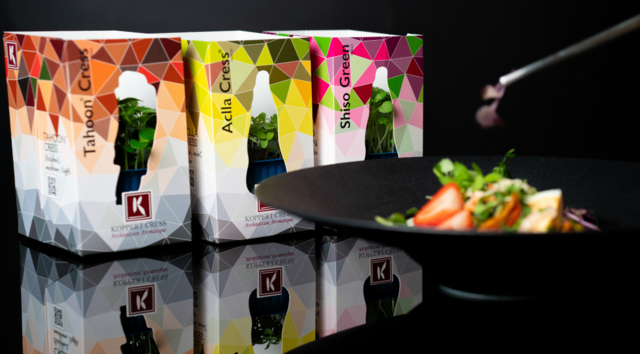 Related articles
Also interesting