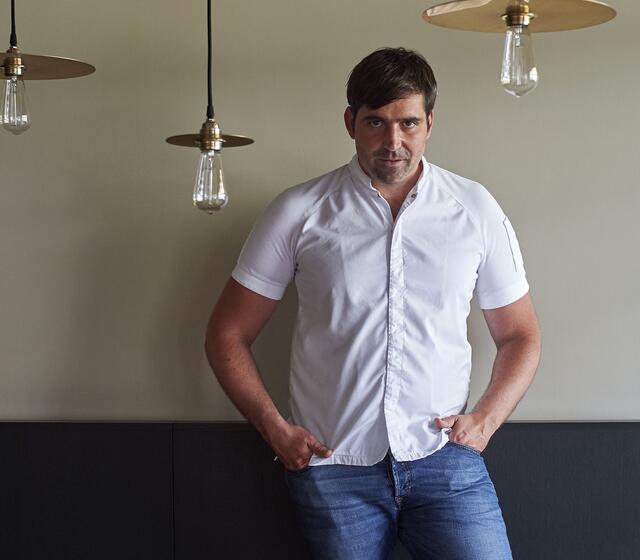 Restaurant Ogst
,
Pâtisserie & Desserts
With Ogst, a pleasant address has been added to Hasselt since 2014.
Ogst
Chef Sébastien and maître Diederik make stubborn choices that clearly reflect their personalities.
At Ogst, everything is at the service of the guest and the experience. No high-stakes, but approachable quality gastronomy that is understandable for the guest. Sébastien: "After years of working at the top of gastronomy, we thought we had a clear picture of what our own restaurant should look like. It had to be brutal and raw, but in the end it became pure and harmonious, thanks to our interior designer. The way of gastronomy as we do now fits perfectly here. It is the kitchen of the product and pure preparations. Diederik's wine selection of often small biological domains fits in perfectly. It must be adventure and fun at the same time on the plate and in the glass, where the product takes precedence."
Both gentlemen are clear. Their choice of restaurant name is made to live a life of their own. You give it your own interpretation and it is especially easy on the palate.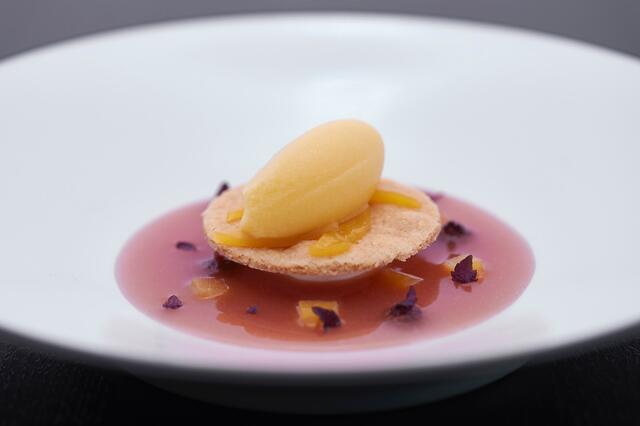 Choice of product
When we look at the kitchen, we especially notice the selective choice of products. "We mainly work with smaller producers with whom we have direct contact. The most important thing is that a product is made with love and feeling. This is also what sets Koppert Cress apart. It was a welcome challenge for me to fit the cresses into my desserts. Small flavor bombs should add surprising elements to my seemingly austere desserts, in which the complexity is not always visible. What I want and must take into account are the accompanying wine choices of Diederik. The flavor concentrations in the cresses have a dominant influence on the wine. It can make a dish both harder and softer, depending on how you use the cress."
Sébastien is attentive when he works with the cresses and determines how and when he uses them in his dishes based on the taste profile. "It is important to me to find two equals that either complement or reinforce each other. It doesn't always have to be flavor bombs. You do not forget the right combinations, either through elegance or strength. It's both good if placed well in the menu. I like the combination of fruit and cress, but I also see added value with crispy items. It is exciting if the interaction takes place in the right way. This requires the chef's experience and knowledge and must be done carefully."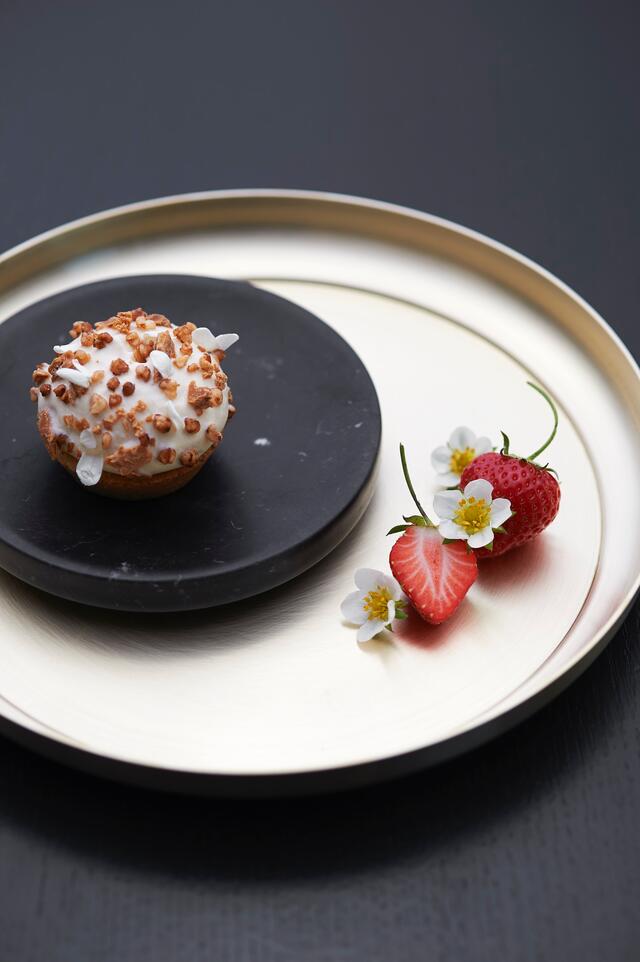 Contact Information
Restaurant Ogst 
Ridder Portmansstraat 4 – Hasselt
T  0032 11 41 38 13
www.ogst.be
Source: Pâtisserie & Desserts - 50