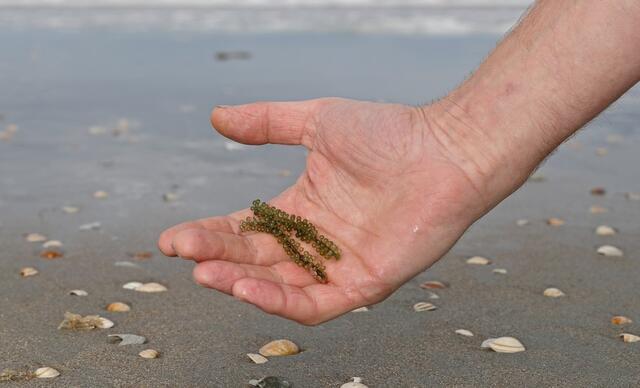 Underwater vegetables
,
The taste of the sea
Our search for edible plants does not stop at the surf. Ever heard of sea grapes?
Hendrik
,
Underwater vegetable farmer
As plant growers we as Koppert Cress are exceptionally interested in all green things in this world. Besides cresses, we search the lands for other tasteful plants, such as edible leaves and flowers. And we're not afraid to get our feet wet. As a matter of fact, one of our products is a seaweed.  
The Moai Caviar, a type of algae, is our first 'underwater vegetable', grown in tanks of salt water by 'underwater farmer' Hendrik. It is a light green sprig of seaweed with small balls attached to it and when you put it in your mouth they pop like caviar; hence the name. 
Hendrik: "Seaweed is highly interesting; the sector still finds itself in the hunter-gatherer stage. Most seaweed is harvested from the  wild and we understand relatively little about its cultivation. The use of seaweed is also unknown. Actually, it is a vegetable like a cabbage or carrot, but because it grows on the sea floor, it is not considered a vegetable. Here in the West, seaweed is either used as a superfood or used to extract nutrients. In Asia seaweed is considered a more important part of the human diet.  It is a good thing that the use of seaweed is gaining popularity in the West as well."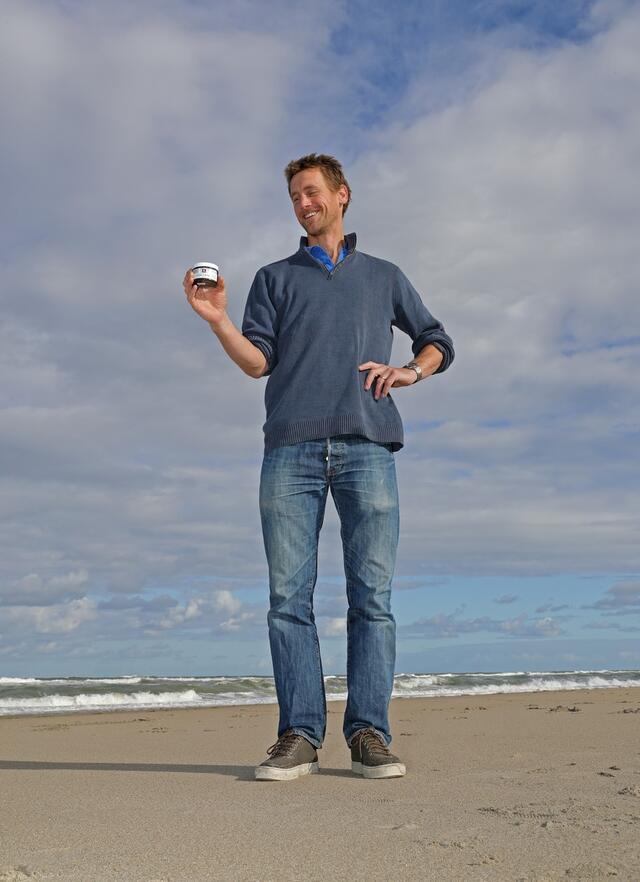 The rise
,
of algae
Hendrik started growing microalgae after studying Water Management at Wageningen University. Growing vegetables in the sea inspired him. He introduced microalgae paste to the market, a paste that was processed into juices what he sold to juice makers and the hospitality industry. In those sectors it was a rare, but surprising product: after all, it gives off a beautiful deep green color and the taste and texture are unique. Hendrik: "We ended up at Rungis. Suddenly we saw opportunities in gastronomy, but in reality we were not selling much. Because the cultivation of algae was on the rise, we made a living advising large growers of algae on how to grow. We had the right expertise, but ultimately I realized that it took me further away from working hands-on with the product. Something had to change, because I wanted to create something myself and not just advise others."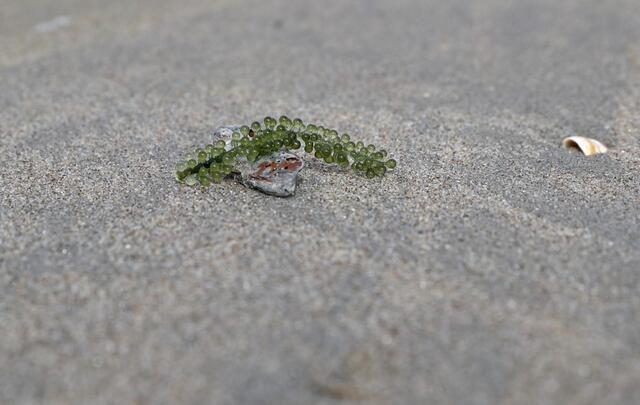 Possibilities
,
and obstacles
At some point, Hendrik met a Japanese man who showed him the Moai Caviar weed. Hendrik: "He asked me if I saw possibilities to work with this variety. At first I was hesitant, because I was focusing on growing microalgae, but I took my chances and started setting up aquariums in my attic and bedroom in which I tried to grow it." To Hendriks' great delight, it worked and he was able to let his connections in the restaurant world taste the fresh seaweed. It was received with great enthusiasm. So much so, that Hendrik was asked by Chefs Revolution to show the sea weed at the eponymous event.
At the International Horticultural Exhibition in The Netherlands, Hendrik later met Koppert Cress and they started talking. Rob saw the possibilities, but also obstacles. Rob: "A scientist usually finds it difficult to connect to the right target market. I thought: this is a brilliant idea but how can I help him cater to the needs of the top gastronomy?"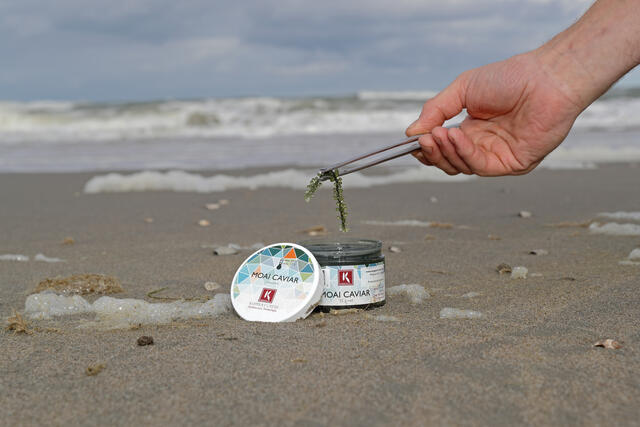 The art
,
of growing
It took another year for the team to get started. Hendrik: "I remember thinking 'I'm going to work with growers so it's going to be okay', but underwater vegetables are very different so no one could tell me how to do this on a large scale. I have a background in science so I expected there to be some kind of general principles that you adhere to as a grower, but there really weren't any. Now I started seeing growing more as an art or a craft. After all, you need to have a lot of experience in growing and only then you know how a plant reacts. I still fall from one surprise into another. I'm pioneering and being forced by Rob to think bigger and plan ahead; to plan for success." 
The result: the first Moai Caviar was harvested early 2019 and we decided to introduce it anyway, despite the corona pandemic shutting down all the restaurants. And Hendrik? He is not stopping at just Moai Caviar. "How cool would it be to have a whole product range of seaweeds? After all, there is still so much more to discover about edibles from the sea. Some will not be tasty, but that's the fun part of this adventure: you don't know what's to come. That is a bit intimidating, but then again, if you already know what is going to happen, it is no longer an adventure. We will continue taking steps and working on growing beautiful foods. I'm looking forward to it."