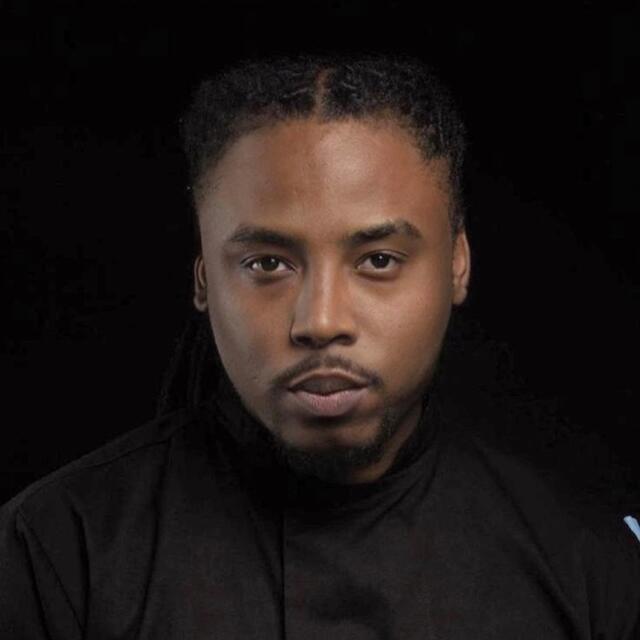 Caribbean cuisine
,
Jason Howards' labour of love
Barbados and Saint Vincent, two beautiful paradise islands located in the bright blue seas north of Venezuela, might not be the first countries that come to mind when talking about gastronomy. However...
Jason Howard
Barbados and Saint Vincent, two beautiful paradise islands located in the bright blue seas north of Venezuela, might not be the first countries that come to mind when talking about gastronomy. The passionate Jason Howard, known for being (amongst others) sous chef for 3-star Michelin chef Hélène Darroze, and quarter-finalist for Master Chef Professionals in 2015, is looking to familiarize the world with the islandic style of cooking by aiming to be the first Caribbean restaurant to be awarded a Michelin star.  
Being born on Barbados didn't stop Jason from crossing the Atlantic and settling in London with his wife and children. While there's less sun and the beaches aren't as white, the city offers many opportunities to introduce a reinvented style of Caribbean cuisine. He aspires to open a small chef's table restaurant, with two shifts a night of around 10 to 12 courses. Jason: "At the moment, Caribbean cuisine is barely available. I want to show the younger generation there is a different side to this type of cuisine, just as the Asian, French and Italian cuisines have done. I want Caribbean chefs to be proud and hold their heads up high."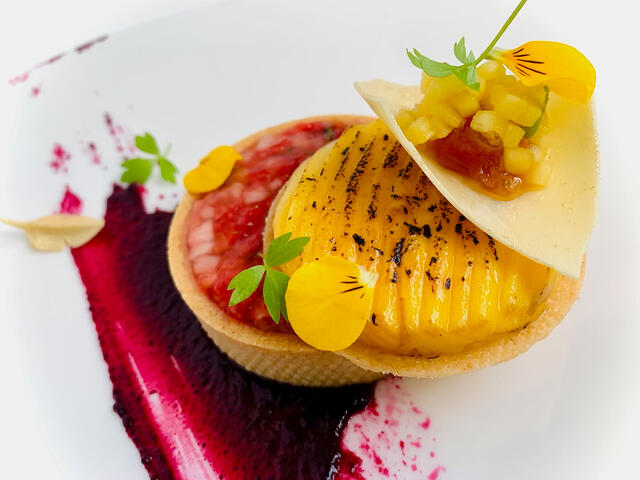 Translating passion into quality
"I never went to cooking school, I just think that learning new things is very important as a chef. As much as we teach, we need to learn so we can grow. I remember I started out as a porter and saw the head chef explain certain dishes to the other chefs. They wouldn't be able to reproduce it and I would just think 'the chef just showed it to you, why are you getting it wrong?'. At some point in time, I was cleaning while no one was in the kitchen. There were guests waiting so I washed my hands and took up the ingredients to make the dish. When the waitress came back in, she saw the micro shrimp in a Martini glass and served it. Soon after, the chef came back to the kitchen. He didn't know it was me who prepared the shrimp and was satisfied with the chefs, 'Finally, you got it right.', he said. However, no-one knew what he was talking about. At some point I told him 'Chef, I'm sorry, but I made the shrimp'. He wasn't happy with me and told me to stay in my place. Later he told me that he thought the shrimp was done very well and gave me his compliments."  
Slowly, Jason started taking up other roles in the kitchen. "The first thing I ever made was a tomato bruschetta. I went online and did research about it. People give me ideas, but I will always go and invest in myself to learn it. Sometimes I buy a book or just go online to see what can help me enhance the dish. I can't say I fell in love with cooking, it's more that I just became obsessed with getting consistent results. I explore each and every ingredient while I tend to experiment as much as I can to understand more about its texture and the seasonality. Aside from technical difficulties, I think the most challenging part of cooking is translating passion to other chefs. At the level I am now, conveying passion is very hard. You must inspire people to be passionate, which in turn, results in quality. It sounds simplistic, but it's not."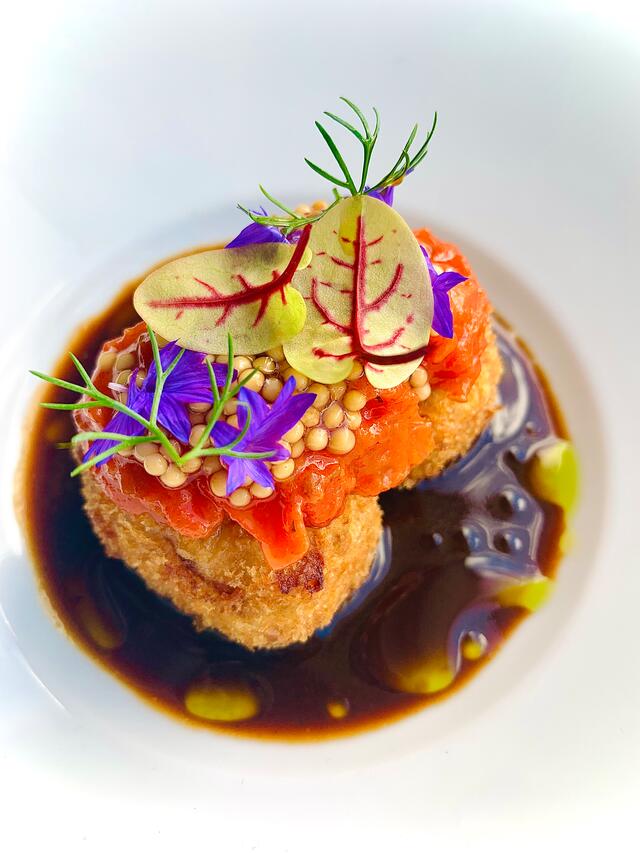 The right work/life balance
"Sometimes someone says to me 'I love your work, I would like to work with you', and I allow it, but some just don't have the passion. They like what they see, but they don't understand what it takes to get food looking and tasting amazing. A lot of chefs cook, but do not taste what they created. That is an injustice to food and to themselves. You cannot want to be a chef if you don't want to taste." 

In order to determine what kind of person he's dealing with, Jason might ask new team members for their social media accounts. Just like a photo says more than a thousand words, an Instagram profile sometimes says more about a person than a résumé. Jason: "I strongly believe that you should do what you love, and I know that people put the things they love first. Sometimes people say they love to cook, but I see no photos of dishes at all. Instead, I see them having a great time in the pub. I will still allow them to work with me, but I try to be realistic and honest about what someone needs. In this case, the person needs the right work/life balance. I will therefore ask them what days they want to work. When they reply that they can work every day, I don't believe them. Usually, my team works four 10-hour shifts and have three days off. One of those days off is consistently the same. I let them pick this day themselves and we'll never change it. Undoubtedly, even if someone loves cooking, they still need time off for themselves. There needs to be a right balance, because enough time outside of the kitchen keeps you fresh and inspired."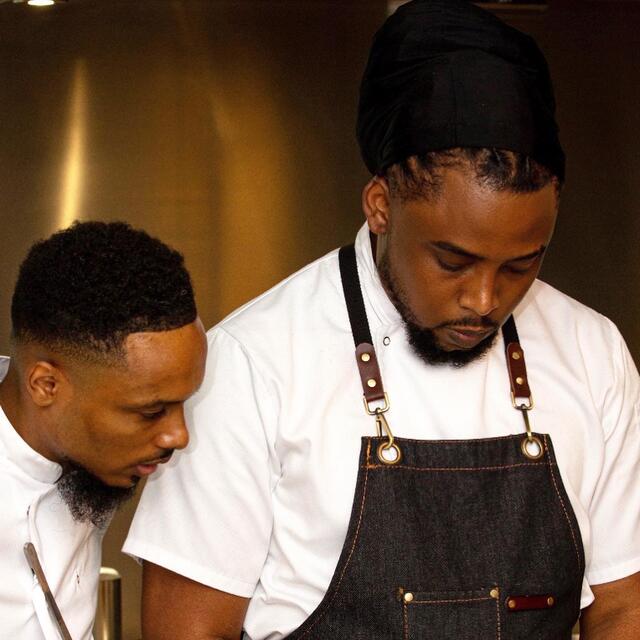 Honesty is the best policy
"All the great chefs and restaurants have amazing relationships with the team. A restaurant is not one individual, it is about building relationships and trust is an amazing tool to do so. I do what I say I will, and I always align my goals with those of my staff and the company. It may be due to my upbringing in Barbados, which is based on empathy and care for people, but I think that if I want to know what's best for my food, I want to understand the staff. Not everyone understands this, but you have the staff you deserve. As chefs and leaders, we must look after our team. It is a hard industry and we're all human. We have a job to do, but if you continue to push people too hard, they won't be able to cope. It is important to be there with them. 

Whenever something goes wrong, I'll say: 'What are WE getting wrong'? I make sure to choose my words wisely. I don't use 'I' in the kitchen. It's always 'we'. By doing so, I'm putting myself down with them. We won't argue, we won't blame anyone. Of course, we'll talk about the situation at the end of service. Since there is trust, we can tell each other the truth. The team will feel comfortable pointing out who is lazy, not working or who's not on time, and everyone will agree when we decide how to deal with the situation. Sometimes I must let someone go but that will happen in good harmony. By treating each other well, they will follow me wherever I go."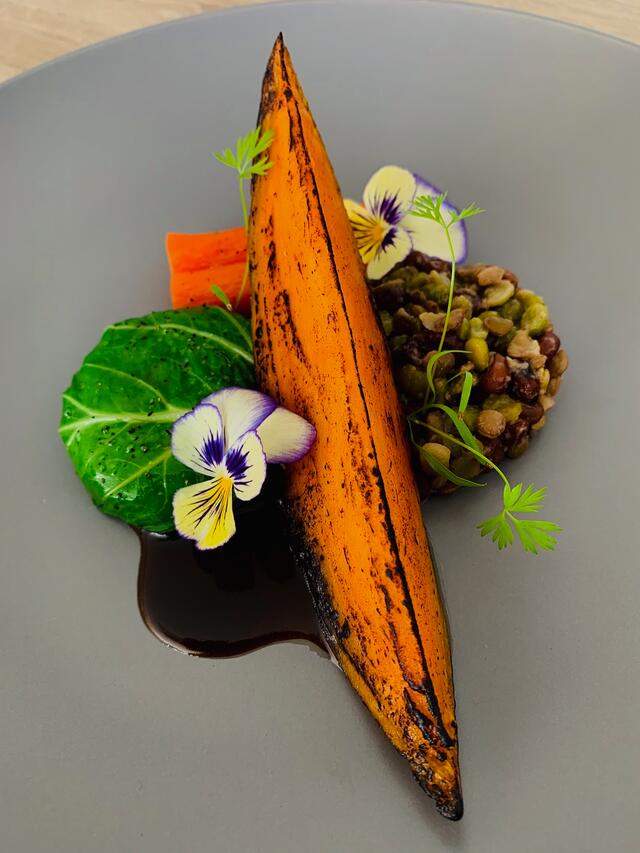 Caribbean greens
When we talk about signature ingredients, the Scotch Bonnet cannot be left out. Looking like, and named after, a Scottish military beret, the Scotch Bonnet is a popular pepper in the Caribbean. It is a little bit sweeter than the Madame Jeanette, with a hint of apple and cherry. Jason: "The Scotch Bonnet is basically our crack black pepper, when compared to the English and French cuisine. However, the Scotch Bonnet has never been refined into different flavours and textures. I experiment by using it to make oils, foams, and all kinds of different things. I think it is more palatable and welcoming that way."  
 
Of course, we are excited to ask Jason about one of our favorite things: plants. He responds, "I love plants and herbs. They are beautiful and I always have plants in the kitchen. Each chef used to have their herb garden to pick fresh herbs, but with the developments that we've gone through, we don't have this garden anymore. That's where Koppert Cress comes in; to bring us amazing herbs and cresses that we've never seen before. It equips you with knowledge to enhance your dishes visually and pallet-wise. It is not just an herb; it has flavour and adds dept to a dish. You know, to me, a dish is a like a beautiful woman. She's ready and has her dress on, but the cress represents the mascara and earrings; it's the final touch." And in case you're wondering; Jason's personal Instagram profile proves it. There is no arguing that his passionate obsession results in colorful labours of love that truly pay homage to his Caribbean roots.   
Instagram:@chefjasonhoward