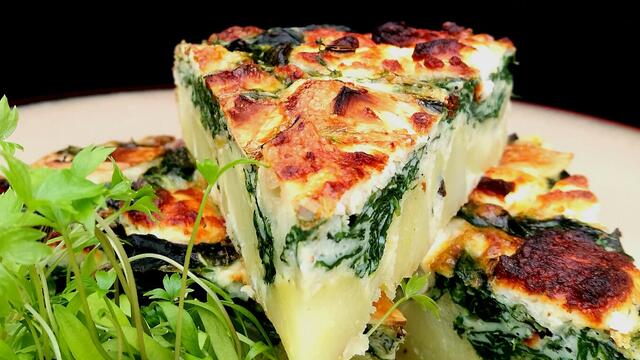 Spinach and Motti Cress frittata
Spinach, potatoes, goat cheese, Motti Cress, Persinette Cress frittata.
Ingredients
(for 10 portions)
250g (700g raw) cooked fresh spinach
100g goat cheese
2 punnets Persinette Cress
2 punnets Motti Cress
500g cooked, diced potatoes
1 tbsp olive oil
5 medium eggs 
1 white onion
seasoning
Method
Dice the white onion and cook gently in a frying pan with a tablespoon of olive oil. Season to taste and cool down.
In a mixing bowl, mix together the eggs, the cooked, diced onions and one punnet of chopped Persinette Cress. Season to taste once again.
Place non-stick baking paper on a baking tray and place the cooked diced potatoes on the bottom of the tray. Add the cooked spinach and the goat cheese on top.
Pour the egg mixture on top and bake in an oven at 200°C for 15 to 20 minutes.
Cool and cut into portions.
Serve with Motti Cress.
Recipe: Franck Pontais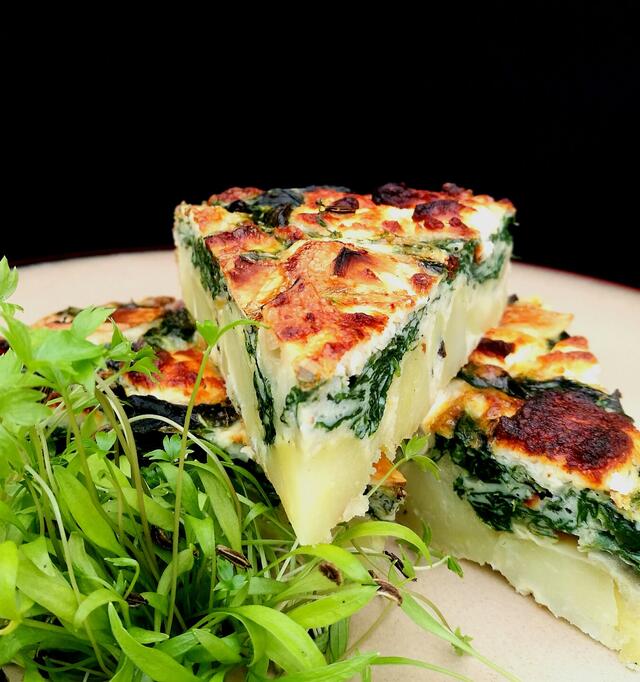 Related recipes
Gastronomical masterpieces
Related products
Say yes to the cress