Ingredients and method
Ingredients
Wasabi leaf
Fresh tuna
Ginger
Fresh Wasabi (root)
Vintage Soy Sauce (less intense in saltiness, allowing for a more elegant combination)
Grated zest of fresh Yuzu (or alternatively, Lime)
Mustard Cress
Sakura Cress
Rock Chives
Daikon Cress
Method
Create bouquets using Mustard Cress, Daikon Cress, and Sakura Cress and bind them with Rock Chives.
Cut the tuna into thin slices.
Place the Wasabi leaf (Dutch wasabi) in the dish on ice.
Arrange the slices of tuna sashimi.
Place the cress bouquets on top of the sashimi.
Fold the sashimi closed.
Flavour with a drizzle of soy sauce.
Season with yuzu zest.
Serve.
Recipe: Kelvin Lin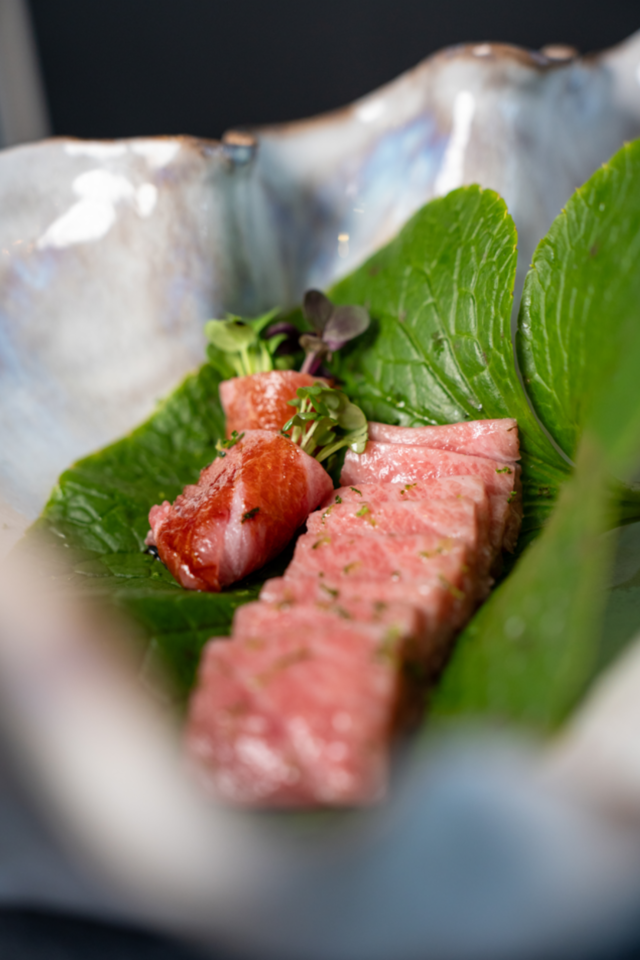 Related recipes
Gastronomical masterpieces
Related products
Say yes to the cress