Ingredients
(For 4 portions)
4 medium slices of brown bread
1 hard-boiled egg  
4 pieces tomato on a vine 
4 slices of ham
12 pickled pearl onions  
4 pickled gherkins 
24 pieces of Salad Pea
Butter to spread on the bread 
olive oil to drizzle  
4 small pinches of black pepper
Method
Cut the boiled egg into 8 wedges.
Cut each tomato into 4 wedges
Cut each gherkin sideways into 2 long pieces.
Spread butter on each slice of bread.
Roll 5 pieces of Salad Pea in each slice of ham and place on the bread.
Add the other condiment and ingredients, add a drizzle of olive oil and a pinch of black pepper on each portion.
Finish with the last piece of Salad Pea on each one and serve.
Recipe: Franck Pontais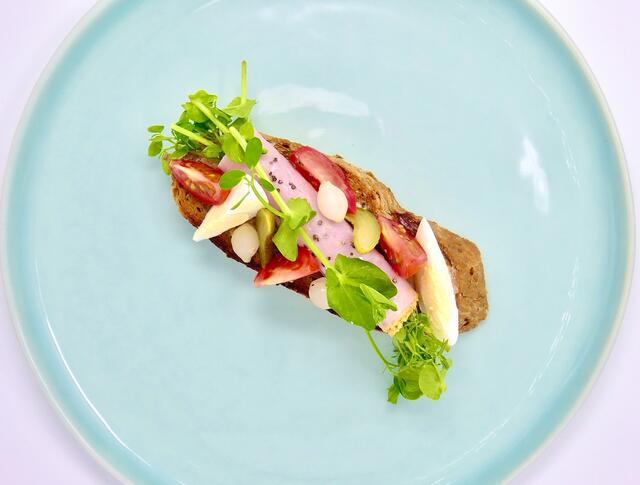 Related recipes
Gastronomical masterpieces
Related products
Say yes to the cress