Ingredients
Marshmallow Cream
3 egg whites
1 pinch of sea salt
1 pinch cream of tartar powder
1 cup sugar
1 cup of water
1 teaspoon vanilla black sugar (vanilla sugar)
Method
Puff pastry
Place the pieces of puff pastry on a lightly floured work surface and fold in half (widthwise).
Then lay them on top of each other so that there are 4 layers.
Using a rolling pin, knead the dough well and briefly. (so it doesn't fall apart when baking).
Then you cut out rings with a round cookie cutter (diameter at least 12 cm).
A smaller ring (diameter 3 cm) is also cut out in the middle.
These rings are now fried in hot fat (fryer or pot) at 150°C for approx. 2 minutes on each side until golden yellow.
Then drain on kitchen paper.
Cover with chocolate icing and refrigerate.
Marshmallow Cream
Beat the egg whites with the salt and the pinch of tartaric acid, if you have any, until stiff peaks form.
Put aside.
Now bring the sugar and water to the boil and boil down to a slightly thick syrup while stirring. (I don't have a candy thermometer, so I'm watching the whole thing).
When the syrup starts to form a lot of small bubbles, I take it off the heat (after about 6 minutes).
Now set the food processor, which still contains the beaten egg whites, to a low setting and slowly pour in the still hot syrup, add the vanilla.
Then beat on high speed for approx. 5 mins. until you have a glossy, marshmallow-like cream.
Recipe: Marcel Thiele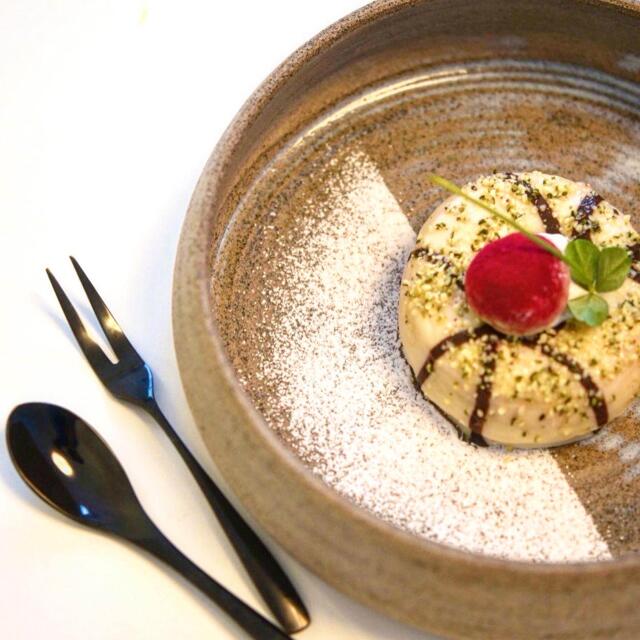 Related recipes
Gastronomical masterpieces
Related products
Say yes to the cress