Ingredients
640g cream, 35% MV
80g of sugar
140g of egg yolk
1 Planifolia Black - Vanilla
Sugar cane
​
Method
Heat up the cream to 50°C and add the fresh vanilla and infuse for at least 60 minutes.
Remove the vanilla bean and reheat the creme to 40°C.
Mix the egg yolks well with the sugar, add some warm cream and continue to mix.
Then put the whole mix into the pot and heat up to 60°C.
Next put the mix into the molds, then dip the molds halfway into boiling water and place in the oven preheated to 150°C.
Cook for about 40 minutes then cool.
Sprinkle with sugar and burn it.
Recipe: Hidde de Brabander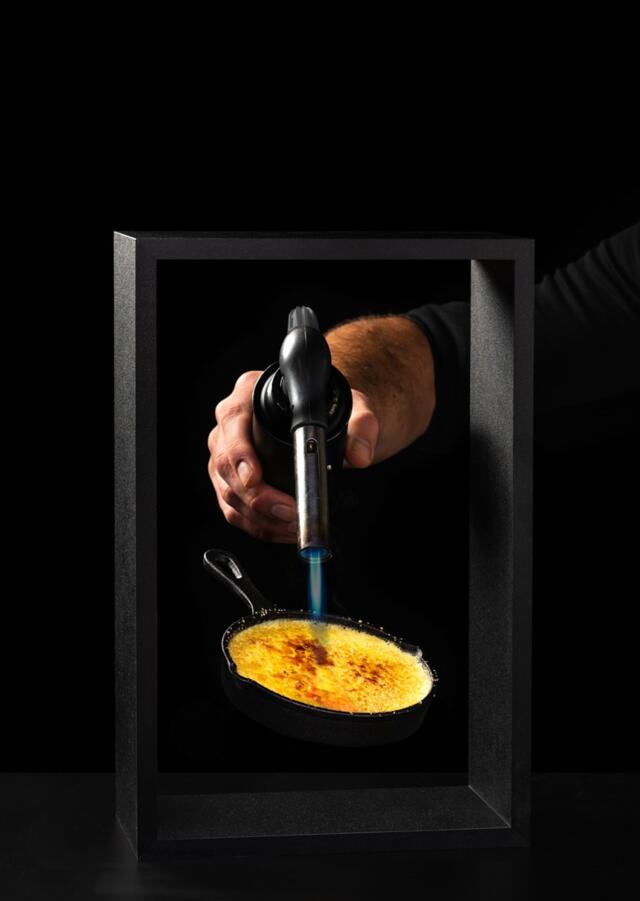 Related recipes
Gastronomical masterpieces
Related products
Say yes to the cress