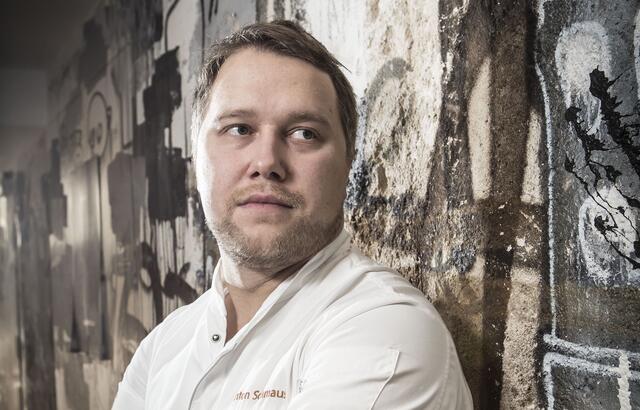 Culinairy globe-trotter
,
Culinaire Saisonnier
On the fifth floor of the Goliath House, with a view over the old roofs and the Cathedral of the Bavarian Regensburg, we find the best kept culinary secret of this tourist city.
Anton Schmaus
On the fifth floor of the Goliath House, with a view over the old roofs and the Cathedral of the Bavarian Regensburg, we find the best kept culinary secret of this tourist city. Here Anton Schmaus developed a stubborn kitchen where regional and Asian touches meet in harmony.
Anton Schmaus grew up in a restaurant family, his parents were the 13th generation to ran a hotel and restaurant in Viechtach. After training in the Landhaus Feckl restaurant (*), he went to Martin Dalsass of the Santabbondio restaurant in Sorengo and then to Jöhris Talvo in St. Moritz.
In 2007 he went to F12 in Stockholm and a year later he was working with Per Se in New York City. In 2009 he returned to Bavaria and took over the Historisches Eck in Regensburg, which almost immediately was awarded a star. And when he moved to his new restaurant Storstad that same year, he was allowed to keep the star.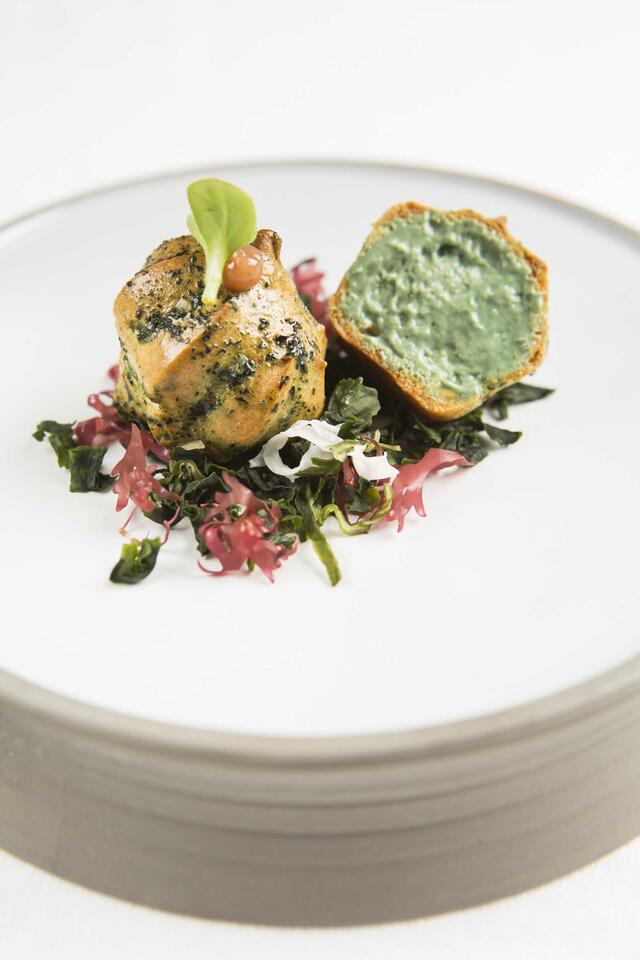 Serenity
In Storstad, high above the roofs of Regensburg, there is a serene calmness that is enhanced in the restaurant by a soft color scheme. Bavarian wood and soft white sheets create a sensuality that we can taste in Anton's kitchen.
He does not have the easiest audience because here in Bavaria people are still traditional and conservative. But Storstad has taken its place and can call itself the only restaurant with a Michelin award in Regensburg. Anton sees himself as a visionary and often cooks without a recipe. But he does not forget his roots and some Bavarian producers can count the restaurant as one of their patrons. In addition, he is mainly inspired by his international experiences and does not impose any restrictions on products.
"It has to be of the best quality", says Anton, "so it doesn't have to come directly from the region as far as I am concerned. The strength of German cuisine lies at the origin, but German gastronomy is also evolving enormously, we can easily measure ourselves internationally and I dare say that in terms of width we are many times further than France or Spain. Unfortunately, gastronomy in Germany is still viewed as something functional and people do not like to spend money for a top meal."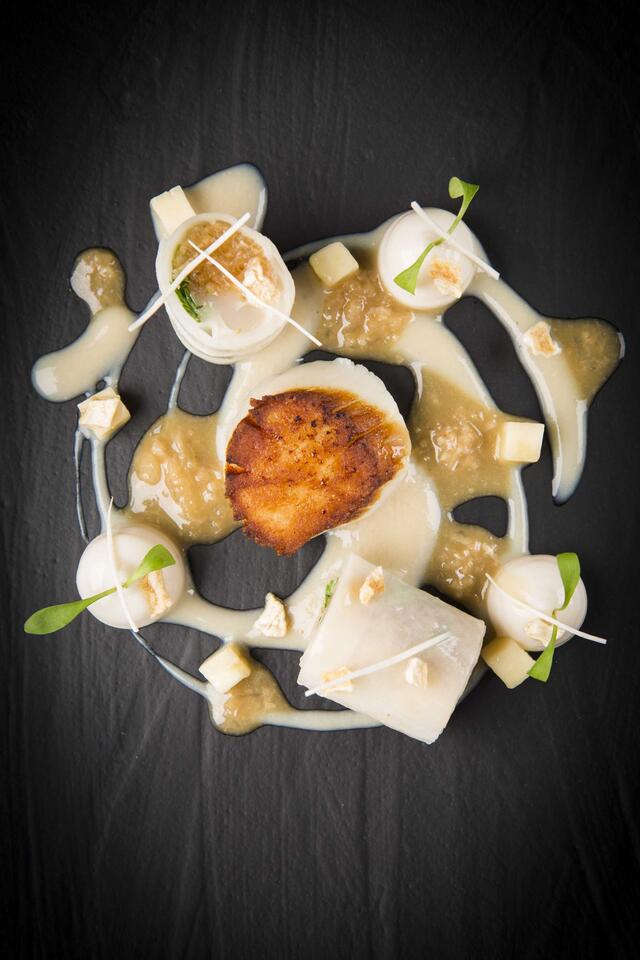 Koppert Cress
Anton is well acquainted with the Koppert Cress range, the beautiful seasonings have found their way to his kitchen quite some time ago. What he does with it betrays culinary intellect. We taste some special products that closely match the property of often incorporating fruit into the dishes. It is a signature that many chefs condemn and even think is impossible, Anton undeniably proves the opposite. It is therefore not about sole picasso. The aromas in his kitchen are Korean and sometimes even Indonesian, with Koppert's cresses taking the dishes to the next level.
The unique flavors of Koppert Cress have therefore definitively conquered their place in the preserved Regensburg. The future looks bright for our chef and expansion to a second and third restaurant is planned. He will aim for a kitchen that has respect for the 'hinterland' and produces simple yet perfectly prepared dishes. Anton is not afraid that it could be at the expense of his Storstad, because in Sven Hellwig he has a kitchen chef who has been at his side for 5 years and follows the vision of his chef exactly. Here in Storstad there is peace, the staff radiates confidence and expertise and we experience the best hospitality in ages, which also needs to be mentioned.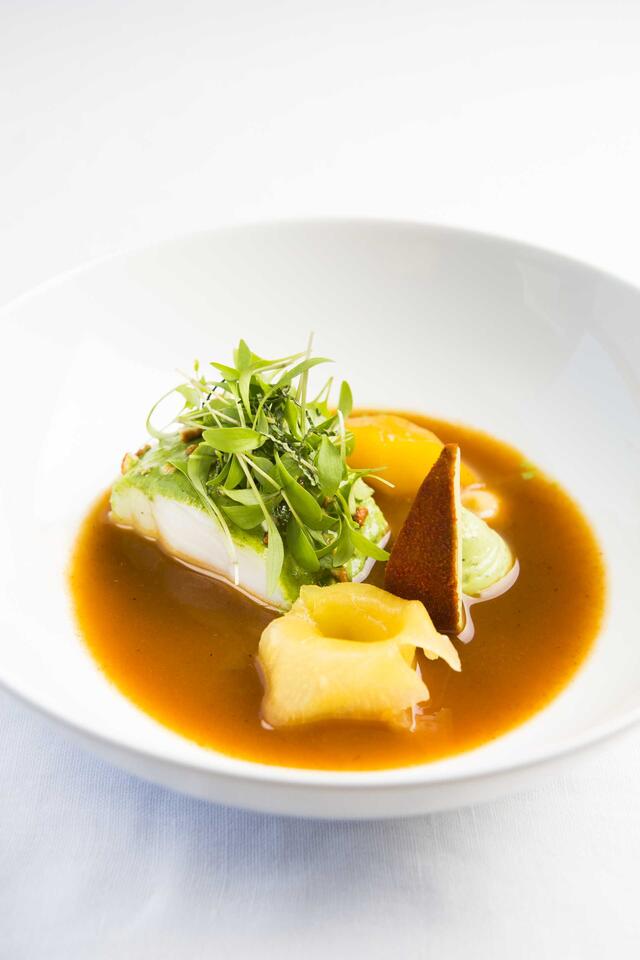 Contact Information
Storstad
Watmarkt 5, Regensburg
Tel. 0049 9415 999 30 00
www.storstad.de
Source: Culinaire Saisonnier 81 - Summer 2016 (Dutch edition)